Diaper Bags – What are They, and Why Should you Care?
Most parents know what diaper bags are. But a question remains. "Why should one buy a diaper bag"? Some people might think of using their regular backpacks in place of baby bags. Well, they don't work the same way. Nappy bags are indeed one of a kind and can make your life easier. How? Let's discuss that in this article.
What are Diaper Bags?
If you don't know what diaper bags are, don't worry. You are not alone. There are many people like you who don't know about them either. So what are they? A nappy bag or baby bag is a spacious bag with many pockets. It can carry a lot of essential things that an individual might need while taking care of an infant. In general, most parents might need such a bag in the first 2-3 years of their parenthood. It becomes all the more essential if you are traveling somewhere. Keeping such a bag with you can make your task of carrying important baby gears like diapers and toys easier.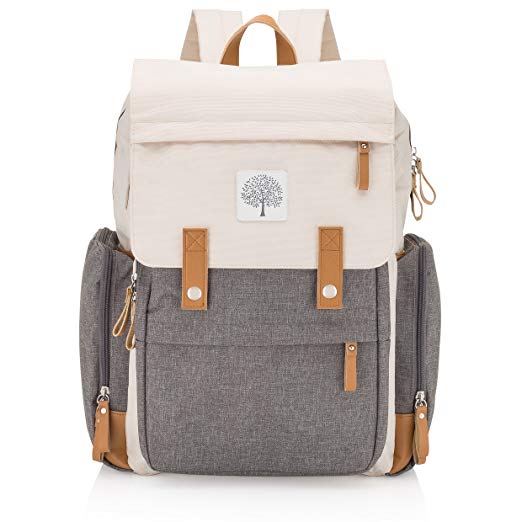 Types of Diaper Bags
It is a known fact that infants need a lot of equipment. So the thought of taking your babies on vacation with you can become intimidating sometimes. But let's face it; you can't leave them in another person's custody for a few days without being worried. So the only reasonable option that remains is taking them along with you. But how can you reduce the number of luggage or bags you got to carry without sacrificing any necessary gear? Well, there is actually an effective way to achieve that. Try to invest in a nappy bag if possible. It will enable you to carry all the things that your baby needs in a single bag. Thus, it reduces your burden as well as stress.
However, you must remember that there are various baby bags available in the market. Those bags are designed to suit various needs and purposes. So before buying a baby bag, you must know these types. Knowing all the types makes it more convenient for you to choose what you need. Now let us list the types of these bags.
Backpack
This type is the most common type and popular among parents. However, there is a good reason for its popularity. They make it possible for parents to carry everything their child needs in a single backpack. Plus, it is incredibly comfortable. So you don't feel any irritation while you're carrying it on your back. However, it can get a little heavy sometimes and get in the way of carrying your baby.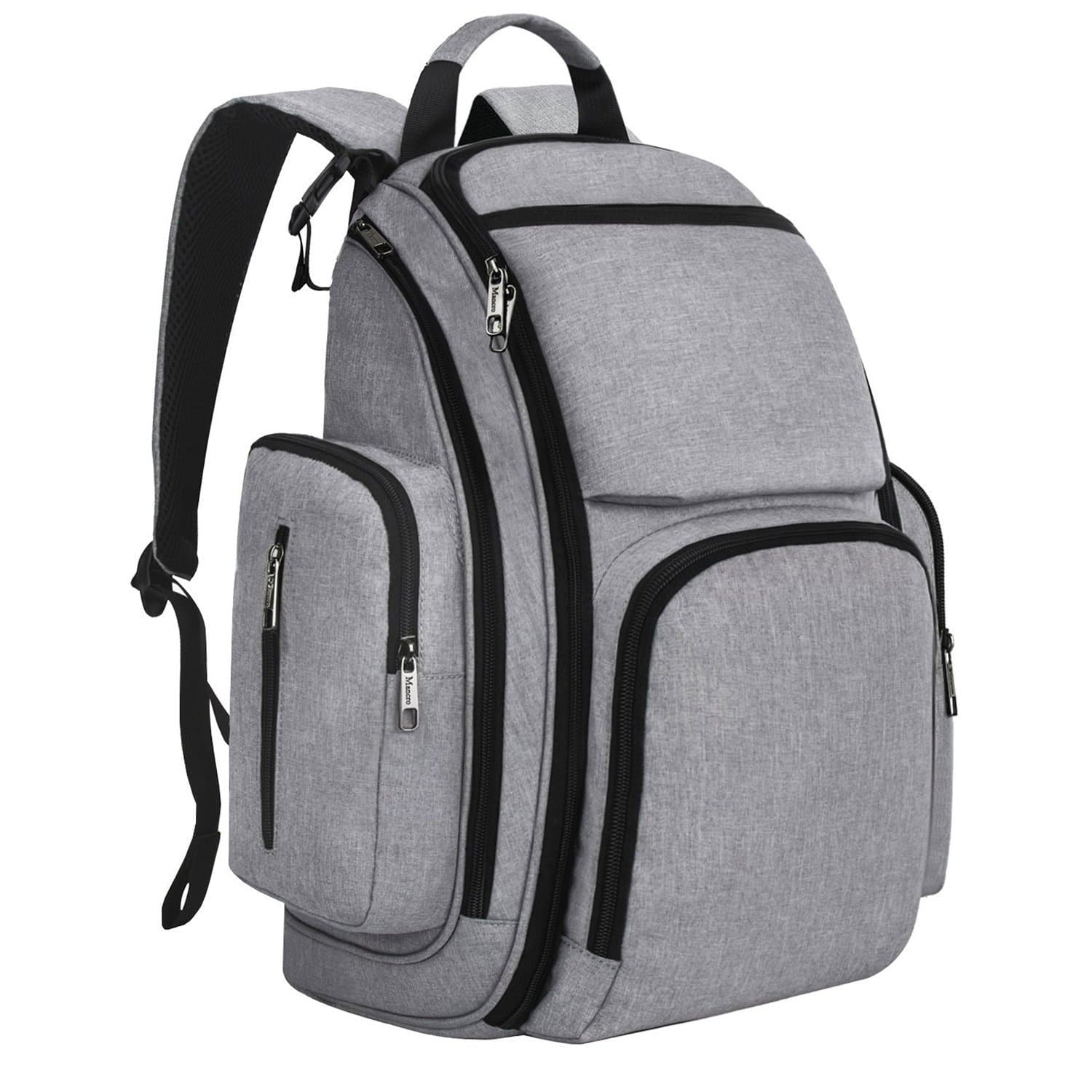 Messenger
This type of bag is also a popular choice among new parents. It is extremely spacious and contains a lot of pockets. So it becomes easier for you to carry the essential equipment for your child. Plus, it is way more accessible than a backpack. It also contains a padded crossbody strap. Thus, it keeps the bag more secure and provides your back with more ergonomic support. However, its signature foldover front sometimes makes it difficult to access for some parents.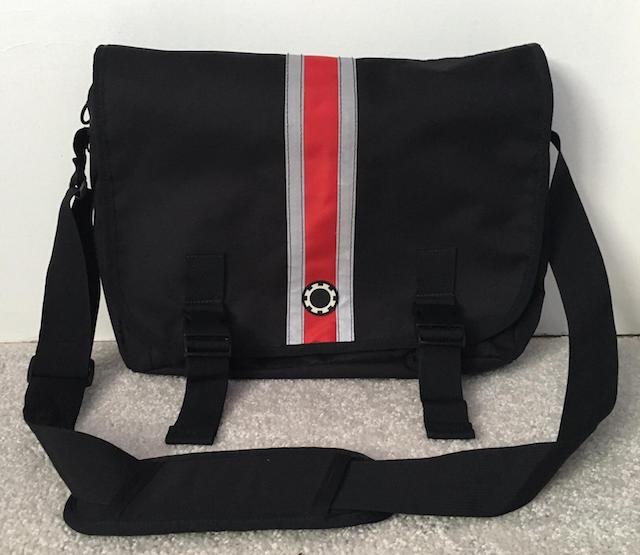 Tote
Tote bags don't look like baby bags at all, to be honest. It fulfills all the requirements when it comes to functionality and style statement. Like the messenger, it is also more easy-to-access than backpacks. It perfectly suits those who want all the features of traditional baby bags but don't want their bland look. However, it doesn't contain as many pockets as traditional bags. So it might become difficult for parents to find a particular object inside the bag.
How to choose the ideal bag for you?
Now that you know the types, it's time for you to learn how to choose the right bag for you. To find your ideal bag, you need to consider the following factors:
Straps
The length of straps is a significant factor to consider while buying a baby bag. Remember this – the longer and more adjustable the strap, the better. If you can wear your bag over your shoulder, that would be a huge advantage. It will also prevent the bag from slipping too often. Plus, more adjustability means that you can share it with your partner as well.
Stroller clips
If you tend to go to urban areas more, this is the one factor you need to consider the most. However, adjusted short or long straps can help you in this regard as well. If you have a large basket in your stroller, you don't need to consider this factor at all.
Pockets
Having more pockets equals more convenience. So, remember to consider this factor when you are about to buy a nappy bag. If your bag contains a large number of outer pockets, your task at hand becomes more effortless. That is taking care of the child. No matter what you need at the moment, you can find it with ease.
Closure
Solid closures are essential when it comes to bags. It is true for not only baby bags but also all kinds of bags. When you are getting a nappy bag, make sure to look for a tight closure. If your bag opens up when you bend over or something, it is not worth it. It reduces the safety and security of your belongings. Try to avoid Velcro at all costs. Why? The main reason is that Velcro gets stuck on things often and produce a lot of unwanted sounds. But you can go for zippers if you want.
Base
Your changing bag is supposed to help you in making your stress and burdens lesser. That is why you have to choose the right base. Try to find a bag that can stand on its own. It will help you reach in more quickly and get what you want. You must utilize every second at your hand when you got to deal with a kid. It can be a game-changer.
FAQ
What are the best diaper bags?
As we mentioned earlier, from backpacks to messengers to totes, there are many types of nappy bags available out there. But not every type is suitable for you. Each bag suits a different purpose. So do a little research and consider all the pros and cons of every type before making a decision.
Are diaper bags really necessary?
If you are a new parent, yes, they are necessary. Investing in a changing bag makes it easier for you to carry all the essential gears for your kid. Plus, it reduces the burden and stress that you get from traditional backpacks. These multipurpose bags are invaluable to parents who like to travel often.
Are backpack diaper bags better?
There's no definite answer to this question. Different bags are suitable for different needs. Plus, each has its fair share of pros and cons. But backpack bags are better if you are looking for more space and outer pockets. If not, you may look for other types as well.
Can you use some other bag as a diaper bag?
Well, it depends on some factors. If a backpack contains a lot of space and pockets, you can definitely use it as a diaper bag.
Conclusion
As you can see, diaper bags can make your life easier. If you want to keep all the essential things for your baby in one place, this is your best bet. But don't forget to consider the bag types and factors mentioned here before buying one. Be wise. Make the right choice.