4 Charming Photo Shoot Venues in Simi Valley
Even though it's not a sprawling metropolis, Simi Valley is full of beautiful landscapes offering the perfect scenes for your next photo shoot. Check out the venues below when planning your next production.
Grandma Prisbrey's Bottle Village
This is a quirky little spot to set an eclectic tone and style of your production. It may just seem to be a little artistic treasure in Simi Valley, but make no mistake: It's listed in the National Registry of Historic Places.
The village was constructed by Tressa Prisbrey, who was 60 years old at the start of the exhibit in 1956. Ms. Prisbrey spent several years after that designing a total of 15 buildings in the 0.3-acre lot, with shrines, walking paths, and fountains to decorate the grounds.
One of the most popular visitor favorites is the Pencil House, which has a silly backstory: Ms. Prisbrey needed somewhere to store her collection of pencils — which, at the time, was 4,000 strong. (Yes, 4,000 pencils!)
With the little money she had, she picked up as many bottles as she could fit in her truck and built a structure with mortar to hold it all together and keep her pencils inside. As time passed, she just kept on building until the village became what it is today.
The Pencil House, along with the other fan favorites, the Shell House and Round House, offers a unique touch of artistic freedom, making it the perfect background for artsy showcases or fashion shoots.
Strathearn Historical Park and Museum
This institution serves as a celebration of Simi Valley's history, beginning from the Chumash Era to present times.
At the moment, only the park's exterior is open to guests. This is just fine, as this is the only portion of the area available for photography and filming.
Interior photography is strictly prohibited. That is, apart from the church and the barn. Once things open back up, these are beautiful locations for family or romantic scenes, and perhaps even some solo shots.
Yet, even on its outside, you can capture a dynamic representation of Simi's past in the landscapes and architecture spread across the six-acre park.
There are several historic buildings on the property, including Simi Valley's oldest structure, the Simi Adobe, and the Colony House, a pre-fab "kit house" that was transported in 1888 from Illinois.
Some of the buildings boast gorgeous stained glass windows, something that is quite uncommon and difficult to find nowadays. A classic old windmill sits beside the old structures, enhancing the look and feel of the park's antiquity.
Keep in mind that permits are not always required. You can do your photo shoot on the exterior as long as you follow the guidelines. Either way, the Strathearn Historical Park and Museum is the perfect venue for photographers who want to incorporate Simi's past into their production.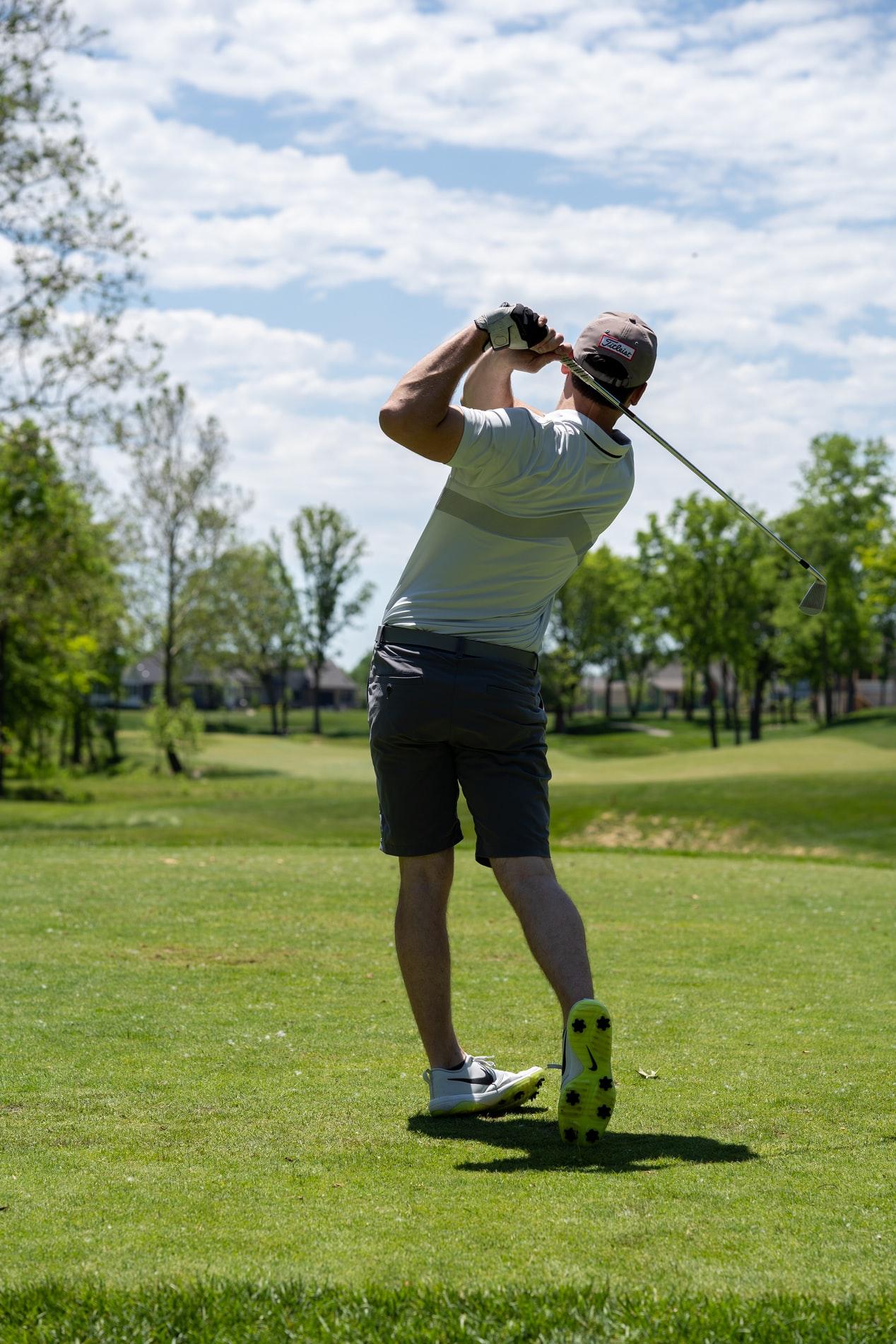 Wood Ranch Golf Club
The Wood Ranch Golf Club is one of Simi Valley's most breathtaking landscapes. It's located at the bottom of the Santa Susana Mountains, and its rolling hills and glistening lakes are wonderfully complementary to its natural backdrop.
The Club is most commonly used for celebratory events, such as weddings, quinceaneras, and other such parties. So, if you're planning a shoot themed around one of these special occasions, then you've come to the right place.
Of course, you can also schedule your shoot to coincide with a sports event to capture the competitive yet relaxed nature of golfing tournaments.
The Wood Ranch Golf Club is Simi Valley's only golf course, nestled in the area's western edge. Every vista has been carefully crafted to create a challenging yet fun golfing experience with beautiful trees scattered across the landscape.
Any photographers who are looking for a delicate balance between the natural world and modernization would do well to choose the Wood Ranch Golf Club as their primary outdoor production venue in Simi Valley.
Underwood Family Farms
Farms are always incredibly charming venues for staging photo shoots. Even for people who didn't grow up on farmland, there is something very nostalgic and engaging about endless rows of vegetable crops and fruit tree orchards.
The most lovable of all farms, though, are family-owned. Luckily, the Underwood Family Farm is just that! For over 40 years, the Underwood family has served Ventura County, offering the freshest produce in their corner of Southern California.
Yet, their service doesn't stop there. The Underwood family hosts events for the holidays, springtime, and fall, to keep their community connected and healthy the whole year-round.
In addition to these public services, they also provide designated spaces for filming and photo shoots. Their sites are located in the following areas:
Moorpark
Piru
Camarillo
Somis
Santa Paula
Just make sure that you reach out to the farm first for the proper permissions before heading out to their Simi Valley filming locations.
As a bonus: They offer rental farm animals and equipment! So, to liven up your photo shoot and achieve a genuine, accurate farm scene, take advantage of Underwood Family Farm's venues and additional rental offerings the next time you're in Simi Valley.
Display the full effect of Simi Valley's charm in your next photo shoot
Simi Valley is chock full of quaint wonders and fascination. It's the best place for your next production, where you can capture its whimsical essence at any of the venues listed above or another photo shoot venue in Simi Valley that draws your heart (and camera).
Links to images
1: https://unsplash.com/photos/Jwh_k0K_QOM
2: https://unsplash.com/photos/kaZ6Uu54ZjE
References
Strathearn Historical Park and Museum, https://www.simihistory.com/simi-history/
Strathearn Historical Park and Museum, https://www.simihistory.com/
Ventura County Museums, https://www.venturacountymuseums.org/the-strathearn-historical-park-museum/
Strathearn Historical Park and Museum, https://www.rsrpd.org/simi_valley/historical_landmarks/strathearn_historical_park_and_museum.php
Grandma Prisbrey's Bottle Village, http://www.bottlevillage.com/about/about.htm
Legends of America, https://www.legendsofamerica.com/ca-bottlevillage/
Atlas Obscura, https://www.atlasobscura.com/places/grandma-prisbreys-bottle-village
Wood Ranch Golf Club, https://www.woodranchgc.com/