7 Things to buy from Mainline Menswear before Fall 2020
Shopping is therapy. But thanks to the pandemic, we have not been able to shop for quite some time now. The fall is about to come. The fashion game has to be on point. Mainline Menswear has a whole new collection to entice you. Start surfing, but before that, you need to know what is there in store for you.
Mainline clothing has a collection of menswear with all your basic needs and premium brands. The fall season is coming. Men's fall fashion 2020 trend is already out in public. Fashion is not just for women. Men's fashion is on the top gear and here to conquer the world.
Some of the brands like BOSS, Ralph Lauren, Lacoste, Adidas Originals have come up with their fall collection. Interestingly, Mainline Menswear has them all. A little birdie told us, they have an amazing sale going on. Here are a few things you must buy this season while surfing your favorite men's mainline.
7 Things to buy from Mainline Menswear
Parka Jackets by Emporio Armani
Parka Jackets is a must-have in your fall collection. Mainline Menswear has a good collection of Parka jackets. We pick the Emporio Armani parka jacket for you. The navy-blue parka jacket has a full front concealed double-ended black zipline. It is tied with an Armani logo. Ribbed cuffs are placed on the interior of the long sleeves. The jackets give an ultimate comfort with a soft fleecy interior. IT is made of 81% cotton, and 17% polyester, the rest 2% has elastane. The best part is, the price has gone down to 50%
Pocket Pinch – £336.60
Versace Jeans Couture Quilted Down Jacket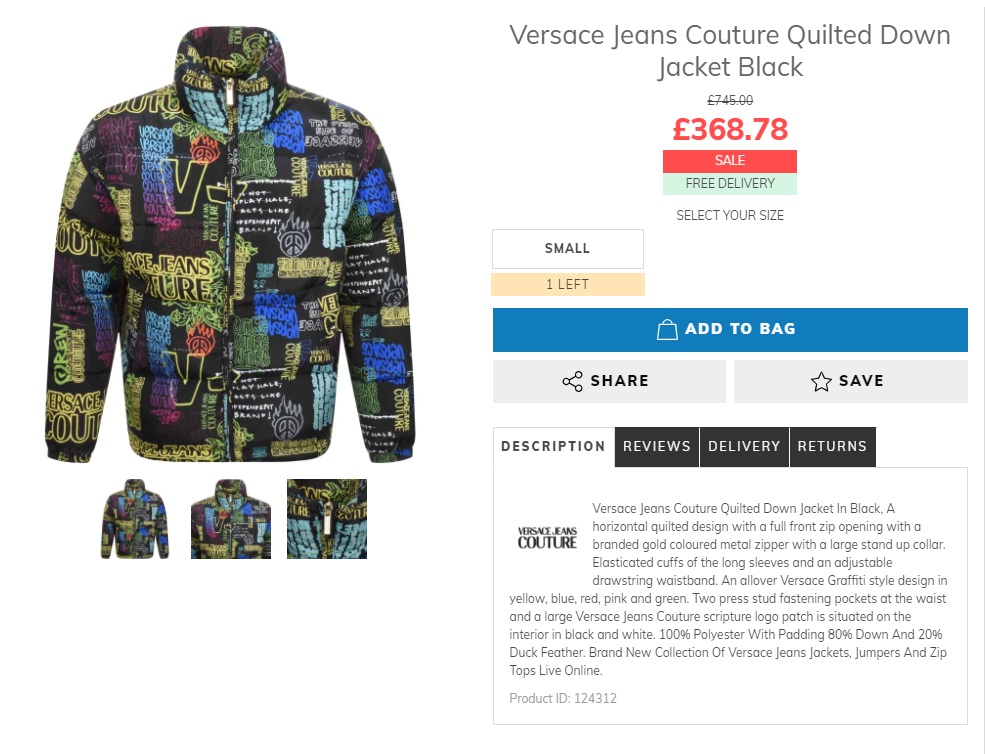 Who would not want a down jacket with signature Versace motifs on it? It has a full front zip opening. The branded zipper attached to it is gold-colored. It comes with an adjustable drawstring waistband. The signature Versace graffiti styled motifs make the down jacket a must-buy. It has a funky and trendy look. Predominantly with green motifs, the jacket is comfortable. The outer layer is made of 100% polyester. However, the padding has 80% down and 20% duck feather. This one is also on sale and is one of the trendiest products of Mainline Menswear.
Pocket Pinch – £368.78
Levis Denim Sherpa Trucker Jacket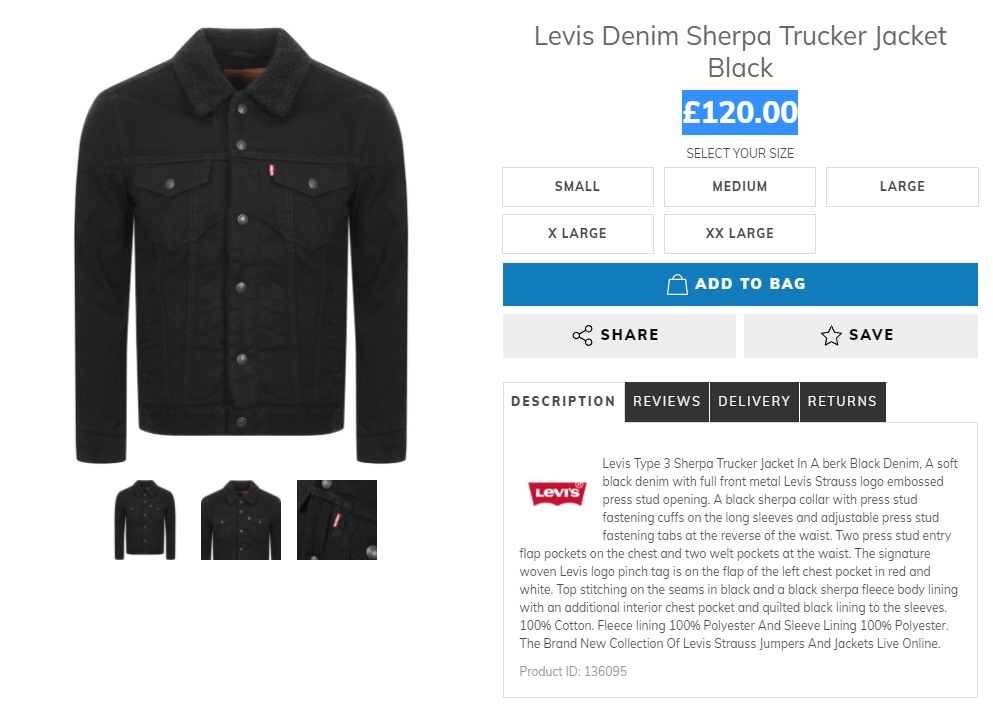 A classic black denim jacket can be your lazy day fashion statement. The black Sherpa collar is there to jazz up the look. The press stud fastening cuffs give a structure to the look. It has a fastening tab on the backside of the waist. The signature Levis logo is placed in the usual position. It has a fleece lining inside with 100% polyester. But the outer layer is made of 100% cotton. It has an affordable price and is best for casual wear.
Pocket Pinch – £120.00
Ralph Lauren Fisherman's Cable Knit Jumper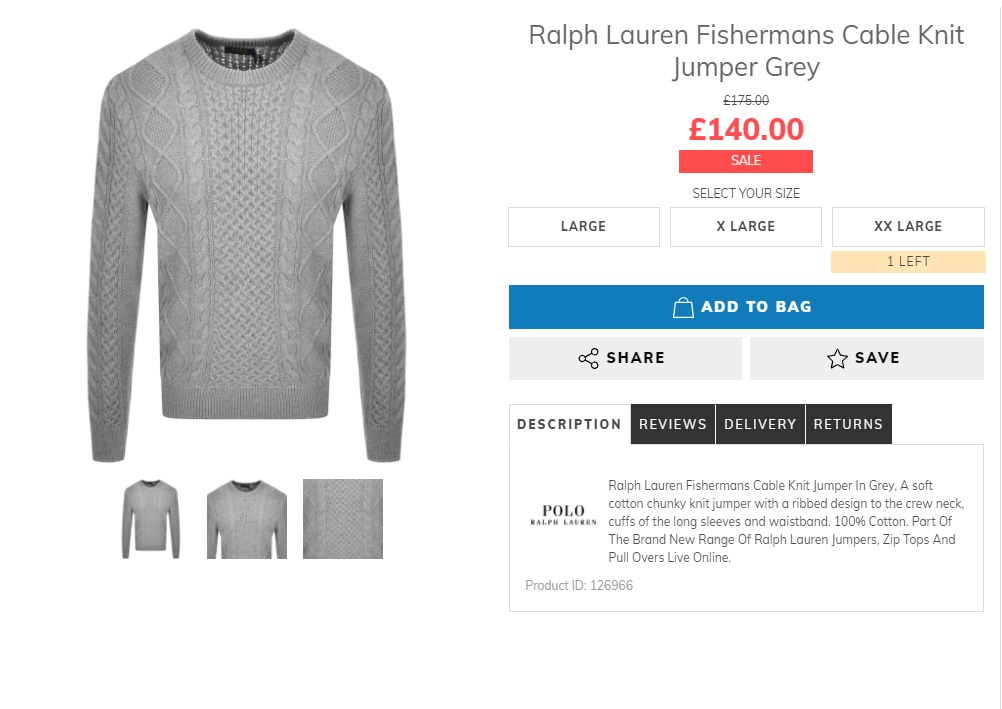 Ralph Lauren is the pioneer in making men's clothing. If you are looking for some traditional classic fall fashion, Mainline Menswear has that ready for you. Ralph Lauren Fisherman's Cable Knit Jumper comes in grey color. It is made of soft cotton. The Jumper comes in a knitted ribbed pattern. It has a waistband and a crew neck It also doesn't hurt your pocket that big and has a discount price.
Pocket Pinch – £140.00
BOSS Saggy Full-Zip Hoodie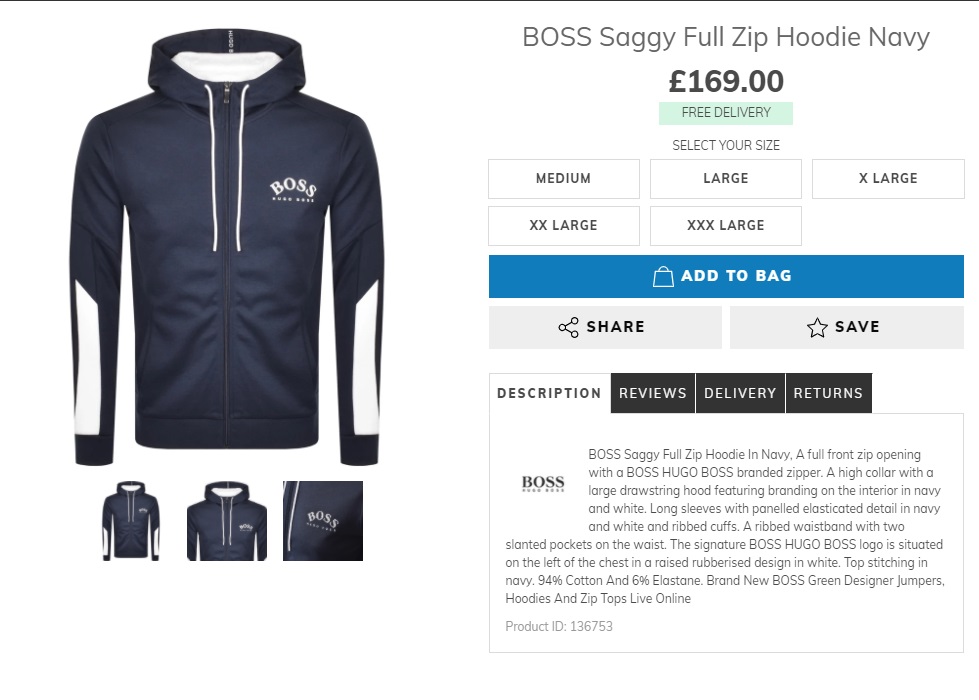 Hoodies have been men's best friends during the fall season. No matter what the trend says, hoodies never go out of fashion. BOSS has come with a chic looking hoodie to keep your love for the same alive and kicking. It comes with a high collar. The ribbed waistband completes the look. It is made of 94% cotton and only 6% elastane.
Pocket Pinch – £120.00
Barbour Lambswool Scarf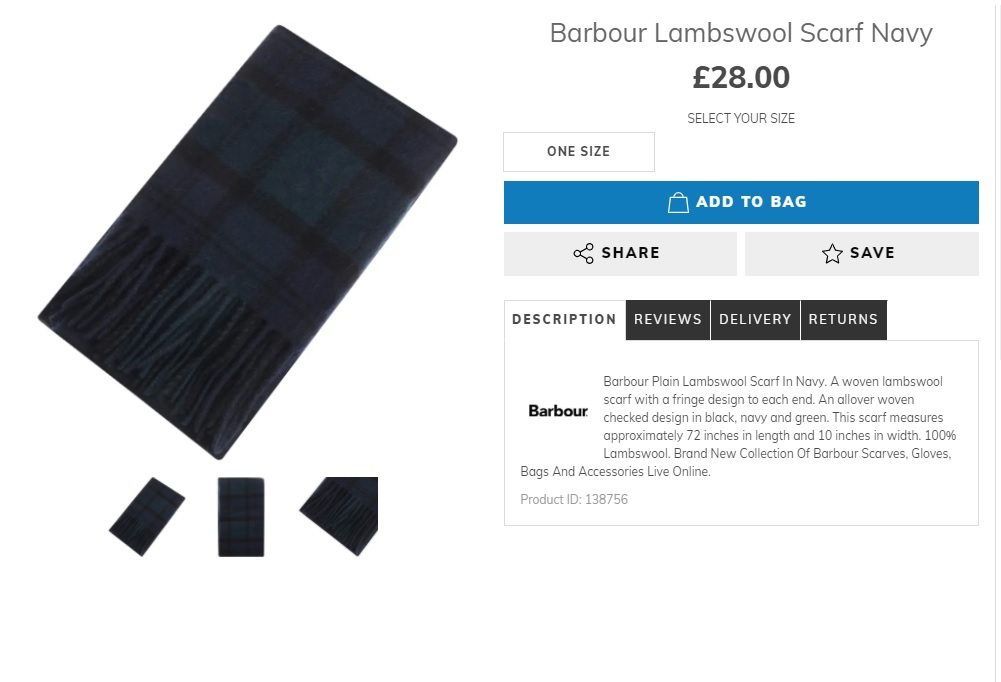 A fall look is incomplete without a scarf. When it comes to scarves, we prefer the classic ones. This one has a navy blue and black combination. It measures about 72 inches long and has fringes at the end. The width of the scarf is about 10 inches.
Pocket Pinch – £28.00
Adidas Originals Essential Tracksuit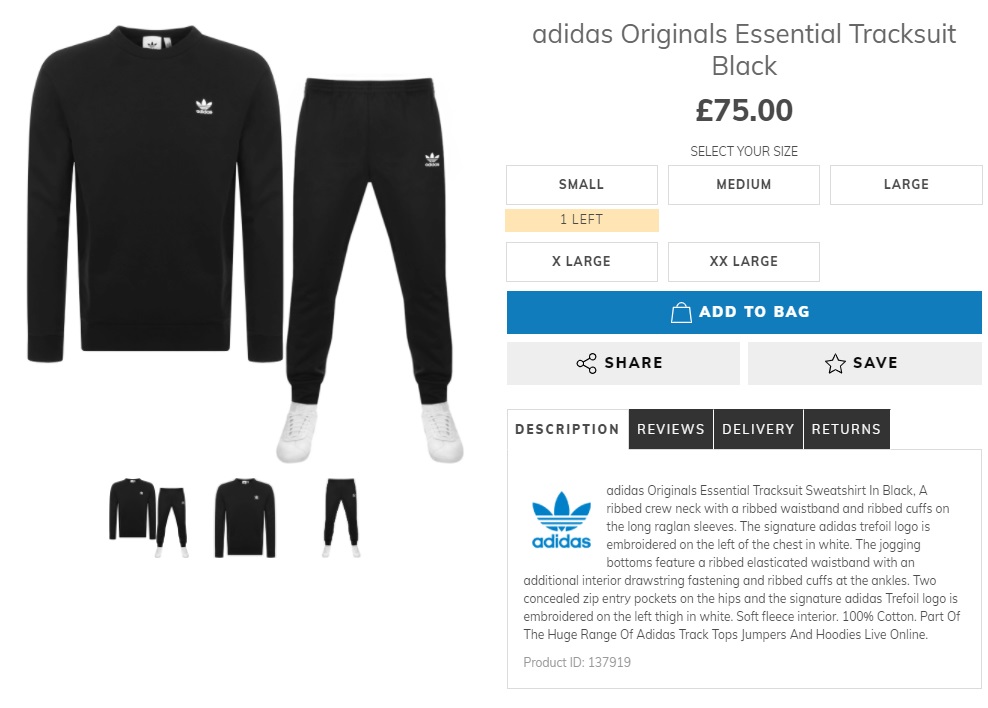 As the name says, one of the most essential clothing in your closet is a tracksuit. It comes as a savior when you are in a hurry and still wants to look fashionable. With a customary logo on the left side of the chest, this black tracksuit will rule your cupboard for a long time. As we know, athleisure is the new casual, this is must-have clothing in your closet.
Pocket Pinch – £75.00
Shop before the fall comes. You can avail of all the discounts and can still look extremely fashionable. Mainline Menswear is one of the best websites for retail therapy. You get all the premium brands at a discounted rate. What more would you want? Surfing and buying has always been our new normal, no?