Best Kitchen Designs – Recent Trends in Marketing
From new lighting solutions to automation to increased functionality, kitchen trends are constantly evolving. Read on to know some of the best kitchen designs that will be big this year.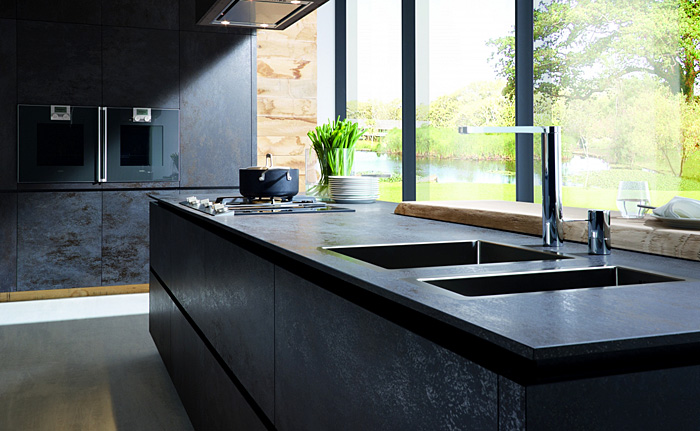 Kitchens occupy an important place in the house. Staying on top of the best kitchen designs will ensure that you have a stylish and functional kitchen at all times. Whether you are a designer, a builder, or a homeowner, you would want a peek into the hottest decor ideas of 2017.
1. Gray is the new hue – Looking to paint your cabinets? Try gray. Experts predict the color to take the top spot this year as the preferred choice of color in kitchens.
2. Brushed steel – Metallic kitchens are not going out of vogue anytime soon. However, instead of the shinier version, go for brushed steel. Offset the shine with block dark color or matte to show off the finish.

3. Fresh colors for sinks – Like kitchen cabinets, homeowners are no longer satisfied to do with a white or steel kitchen. A colorful sink is one of the recent trends in marketing kitchen designs – it is a good way to add some color in a neutral kitchen and make it an attractive focal point.
4. Super storage – Kitchen storage space is an issue with many people. This season there will be appliances and kitchens built with space in mind. The best kitchen designs will include hidden cupboards, multi use appliances, multi-tiered drawers and the like.
5. Open plan kitchen – A kitchen is increasingly becoming a natural extension of the living area. It's no longer reserved for just cooking, but also for working, eating and entertaining. An open plan centralizes the kitchen and gives you space to keep up with your guests even as you're cooking. It offers a lot of flexibility in terms of space and you will not miss out on any part of the party.
6. Tuxedo kitchen cabinets – The tuxedo trend – two-toned painted cabinets – was big in 2016 and looks set to dominate this year too. Kitchens painted in contrasting and complementing colors are here to stay. Time to bid adieu to perfectly matching cabinetry.
7. Best kitchen designs: Bold fixtures – This year homeowners will no longer try to blend everything with the overall decor. The recent trends in marketing kitchen décor will all be about contrasting and bold fixtures.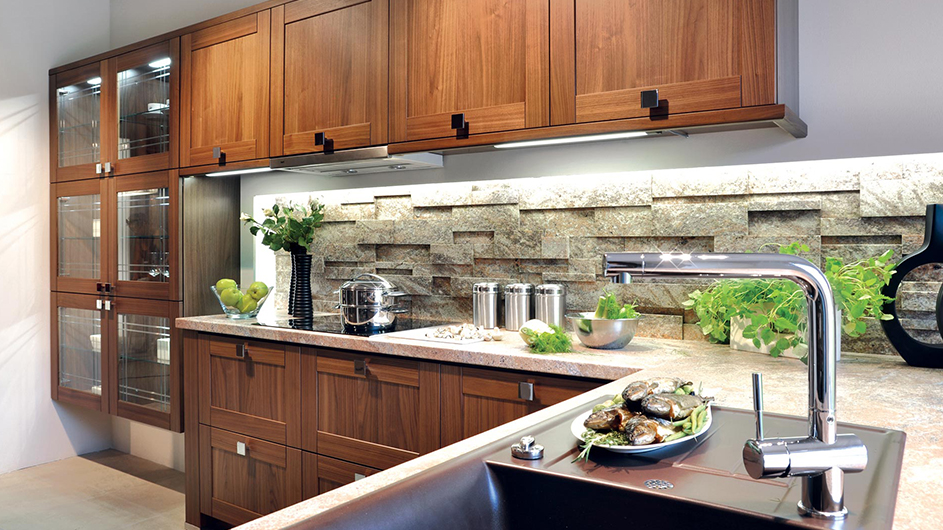 8. Bring nature inside – Greenery in the cooking spaces is one of the best kitchen designs this year. Leafy plants, small gardens and fresh floral arrangements will add a touch of warmth and color to kitchen spaces.
9. Mix and match – As far as materials are concerned, mixing wood, stone, concrete, steel and marble is one of the recent trends in marketing kitchen designs. There will be few rules governing the materials to limit your kitchen decor to.
Feeling inspired to do up your kitchen? If yes, start implementing some of these best kitchen designs, and get set to enjoy lovely, new spaces.