Best Things to See in Sweden
Sweden, capital Stockholm, is the largest of the four Nordic countries. It has a long coast on its east with Baltic sea and is connected with Denmark via the Öresund Bridge. With its other two Nordic neighbors Finland and Norway it shares a land border.
Even though parts of it stretch into arctic Sweden enjoys a favorable climate due to its proximity to the Gulf Stream, a warm ocean current circulating the seas off Scandinavia. The country boasts of a variety of landscapes from dense deciduous forests and green farmlands in its south to coniferous forests and glaciers in its north.
A visitor will not lack things to do in Sweden.
• The King's Trail (Kungsleden)
Kungsleden is the country's longest hiking trail. In the winter it serves as a ski slope. Summer is the ideal time to travel through the 400 kilometers long trail.
• Kosterhavet
Situated on Sweden's west coast Kosterhavet is the country's one and only marine national park. Activities here involve diving, kayaking.
• Gamla Stan, Stockholm
Walking along the narrow cobblestoned lanes of Gamla Stan, Stockholm's old town, is one of the most popular things to do in Sweden. With its fascinating ochre-colored buildings lining the streets and numerous bars and cafes, Gamla Stan is one of the best-preserved city centers in Europe.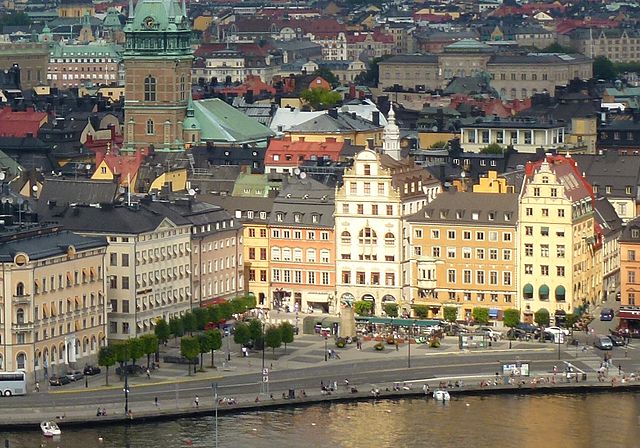 • SoFo, Stockholm
Visit the vibrant district of SoFo, so named due to it being located south of Folkkungagatan, packed with shops and boutiques.
• Drottningholm Palace, Stockholm
The Royal Palace is the official residence of Sweden's royal family. The palace which is influenced by a variety of architectural styles is open to the public year round.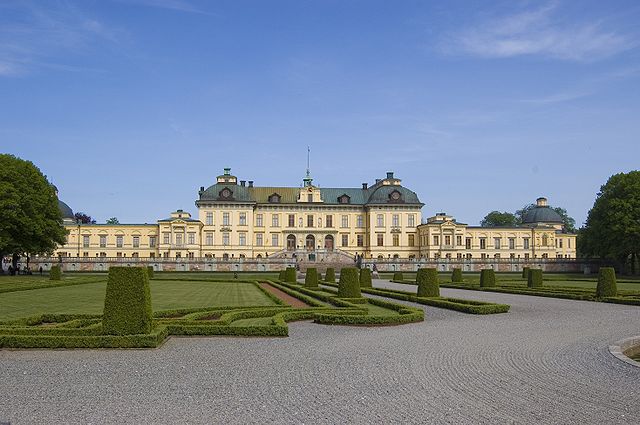 • Museum of Natural History, Gothenburg
See the world's only stuffed blue whale at the Museum of Natural History and then stroll lazily along Slottsskogen Park.
• Atmosfear, Gothenburg
Those who are intrepid can freefall from a height of 116 meters at a speed of 110 kilometers at the aptly named Atmosfear ride in Liseberg theme park.
• Northern Lights, Abisko
Visit Abisko between November and March to see the Aurora Borealis light up the night sky.
• Ice Hotel, Jukkasjärvi
Since its opening in 1990, the Ice Hotel has been rebuilt every year in December. The hotel including beds and chairs are constructed from ice blocks from nearby Torne River.
• National Parks
In the early twentieth century, Sweden became the first European country to establish national parks. The largest parks to the north are Sarek National Park and Padjelanta National Park, coniferous forests which are part of Laponian area one of Sweden's UNESCO World Heritage Sites. The southern parks comprising of Söderåsen National Park, Dalby Söderskog National Park and Stenshuvud National Park are temperate forests.
• Sigtuna
More than millennia old, the city of Sigtuna is a pretty medieval town with quaint cobblestone lanes. The ruins of old buildings provide to the curious traveler a glimpse into the past and how Sweden and north Europe had been like many centuries ago.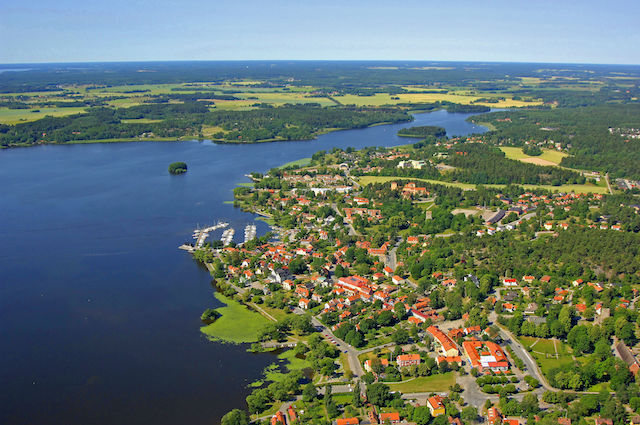 • Gotland
Gotland, Sweden's largest island, is a popular tourist destination. During summer its sandy beaches provide much-needed respite to Swedes wanting to soak in the sun. Visit Lummelundagrottan which is a karst cave system formed during the last Ice Age by glaciers.