CHURCH OUTFITS – Social Dress Code for Both in 2021
The churches are sacred places to Christians worldwide. It is God's place. So, attending prayers or church services carries a great significance to them. But where most people go wrong is that they don't know how to dress properly for a church. Remember that it is not a prom or birthday party. So you cannot just wear anything you desire. Therefore you have to strictly follow Dressing Etiquette. Like most places, you are expected to wear certain outfits while attending a church. Each religion has its own set of beliefs and religious sentiments. You don't want to hurt those sentiments, do you? If your answer is no, you got to learn about the best ways to dress up for the church. In this article, we will discuss the best church outfits you can wear.
The best ideas for church outfits
If you don't know how to dress properly, you may end up embarrassing yourself. Plus, you may also hurt the religious faith and sentiments of that church. Now first things first, the churches are quite unprogressive when it comes to certain things. And that also includes dress codes. That means you can't just show up at the church wearing ripped jeans or a tank top. That would be extremely odd as well as disrespectful to the church.
So you have to dress modestly if you are visiting a church. However, that doesn't mean that you can't be stylish. Remember that creativity is the key here. You can spice up your churchgoing with a little experiment. Don't just wear boring clothes. It can feel very dull and eventually reduce your enthusiasm for going to the church. You can flaunt your style statement while still being modest if you play your cards right. If you don't know how to dress elegantly while going to the church without compromising your modesty, don't worry. We got your back. Here we will give you some of the best ideas for church outfits. But before jumping straight to that discussion, it would be best for you to learn some basic rules.
Things to consider before choosing the right church outfit for you
Each church is different. So they may have some specific rules and regulations. But there are some basic rules that are more or less the same in all churches. Let's take a look.
Always remember that the church is a place where people pray to God. The church is not a party venue. So in most, if not all churches, modest outfits are the first and foremost requirement. You are going to the church not to hang out, but to worship God. So be reverent and plan your outfit accordingly.
Overly skintight clothes are almost always a big no-no. It is not appropriate in nearly all churches. So try to avoid skintight clothing while going to the church.
Skirts are very common for women attending church services. It is among the most typical attire for church. However, if you do not want to wear one, don't worry. You don't have to. Wear something else. But make sure it is modest.
Comfy dresses are great choices for church outfits. High-maintenance clothing might seem odd while attending a church. Plus, it can be distracting as well. So it is better to avoid them altogether.
If you are a first-time churchgoer, it is normal for you to get nervous. But don't worry. Don't think too much about what to wear while going to church. If you are confused about your church outfit, pick up a decent dress, and wear it. Try to avoid putting on revealing clothes.
Keep in mind that most western churches are air-conditioned. So it is needless to say that they are chilly places even in scorching hot summer. This is not the case every time. But keeping a jacket or some warm clothing with you in the church is usually a wise idea. So that you can use it when in need.
Now let us talk about some of the best church outfits for both men and women.
Church outfits for guys
If you are a guy, you might have wondered what to wear to attend church services without compromising your style. Here are some of the best ideas for church outfits for guys.
Suit and tie
Let's be real. Suit and tie look great on a man. Formals are not only for office purposes. They can come in handy while going to the church too. Most churches prefer men to wear smart suits while coming to the church. If you cannot decide what to wear as your church outfit, formals are your best bet. They are suitable for almost everywhere. But you can do a little research beforehand to avoid any mishap. Suits are your go-to option, especially while attending Catholic Mass. Remember that many churches prefer dark-colored suits for men. So if you don't know much about the church you're about to attend, wearing a dark suit would be better. Pair it with Oxford shoes and you are ready for the church.
Shirt and pants
If you don't like wearing suits but still want to look formal, you can choose a shirt and pant combo. They look stylish and give you the formal look that is appropriate for the church. As for the color, dark-colored pants are preferable in most churches. However, you could also wear colored pants if you feel so. Make sure your shirt looks clean and properly ironed and not wretched. It can suck out the elegance you are trying to convey. Also, always remember to wear a belt. It contributes to your style statement all the more. Keep in mind that the church is a revered place. You should respectful toward it. So your dress must reflect that respect too.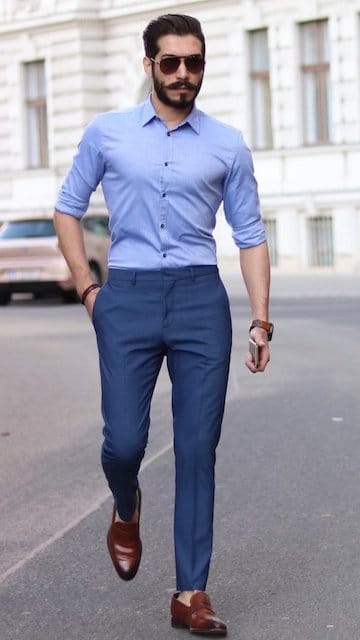 Jeans
Being formal in the church is the most preferable. But that doesn't mean that you have to be formal all the time. Being a little casual from time to time is alright, so long you're respectful toward the church. But before opting for casuals, make sure that particular church is okay with it. If not, try to stick to formals. You can pair a nice shirt or t-shirt with jeans for more relaxed churches. You can put on leather loafers, boat shoes, or moccasins to complete your look. But no matter what casual attire you go for, always avoid sneakers or flip-flops. They are not right for churchgoing purposes.
Church outfits for ladies
There are many church outfits for women that can make them look modest and at the same time, stylish. Here are some of the best church outfit ideas for ladies:
Maxi dress outfit
A maxi dress outfit is a great option if you are trying to look modest while going to the church. Why? Because this dress is long enough to cover most of your body parts. It is because of this decency, maxi dress outfits make a perfect church outfit. However, you don't always have to opt for a plain, bland maxi dress. You can choose a vibrant one to add to your style statement. As we said earlier, wearing a decent outfit doesn't mean that it has to be boring. Experiment with different colors and designs to spice up your experience. They can make a great Sunday outfit if you do it right.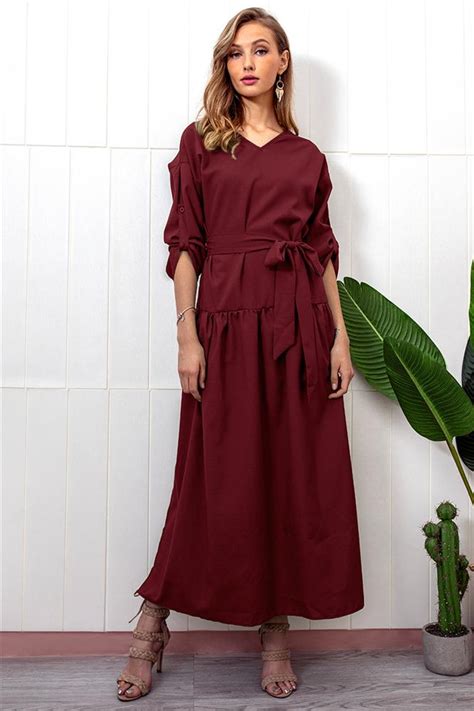 Wide-leg tailored pants
If you don't want to spend too much time getting dressed but still want to look decent, go for wide-leg pants. Wide-leg tailored pants are extremely versatile. Most women have a couple of them in their wardrobes. These can come in handy while going to the church as well. How casual or dressy they look relies on which top or shoes you choose to combine with them. Almost all wide-leg pants look classy. Thus, they can help you look elegant in church. It is what makes them a great choice for church outfits. No matter it is summer or winter, they are perfect for you to wear as church clothes.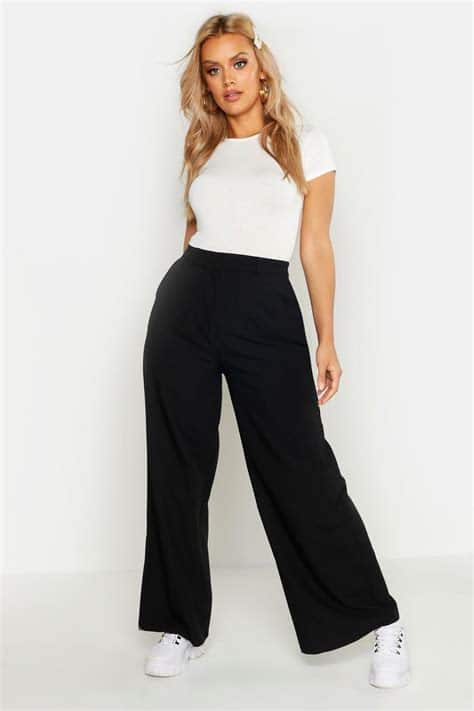 Midi skirt outfit
The Midi skirt outfits are also a great option while choosing church outfits to wear. Midi skirts are significantly lengthy. So you don't have to worry about them revealing too much skin. Thus, you can use them as perfect church clothes. However, this long length makes them a little challenging for you to style. The top you choose to wear with it makes all the difference. Midi skirts are as modest as they can get. Plus, it comes in different sizes and designs. Go get one and look elegant while going to the church. You can make use of a printed or dotted skirt but make sure your top is plain.
This will contribute more to your style.
Blazers
If you want to look a little fancier but still elegant, blazers are your go-to options. Blazers are extremely classy. So they can make a great church outfit. Adding a blazer with your top and bottom can spice up your whole look. Thus, you can wear them in the church. There are many different variations of blazers available in the market. You can choose whatever you like. And the best thing about blazers is that they can be worn in almost any weather. You just have to choose a lighter or heavier blazer according to the weather. Pair it with some high heels and you're good to go.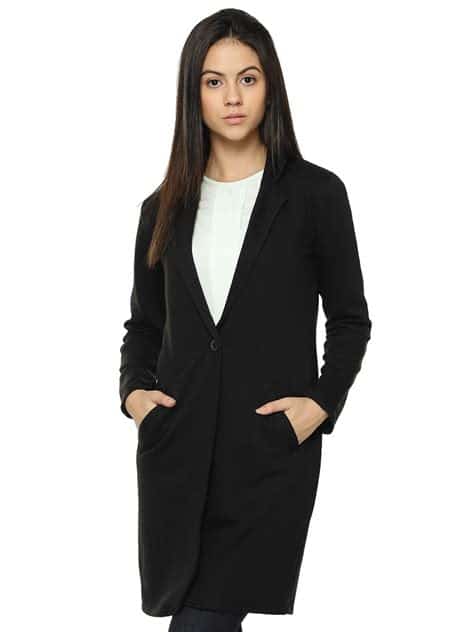 Turtleneck outfits
In case you didn't know, turtlenecks make great church outfits. But they are suitable mainly for winter. If you like wooly clothes, they can be your best friends. You can match your turtlenecks with different bottoms to look more stylish. They tend to cover most of your body. So they are a perfect choice if you want to look cool and at the same time, decent. However, when you buy a turtleneck, make sure it's not too skintight. It can reduce its decency. Turtlenecks are available in both long-sleeved and short-sleeved versions. Choose whatever you feel more comfortable in.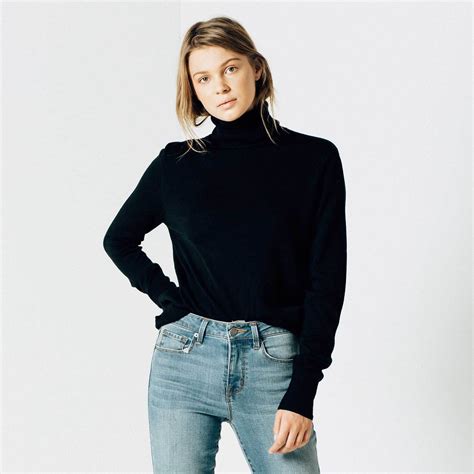 Flared jeans
Many women don't like wearing skirts. They are more comfortable in jeans. If you are also a jeans-loving woman, you might wonder what types of jeans are suitable for the church. Well, in such cases, flared jeans are a good option. But you have to keep in mind if the church you're going to allows jeans. If it does, wearing jeans is alright. However, make sure that your entire outfit looks decent and modest. That's why flared jeans are perfect for churchgoers. They fit well on your hip and are very polished-looking.  You can match your jeans with a decent top. Make sure it is not too revealing. Remember that modesty is the key here.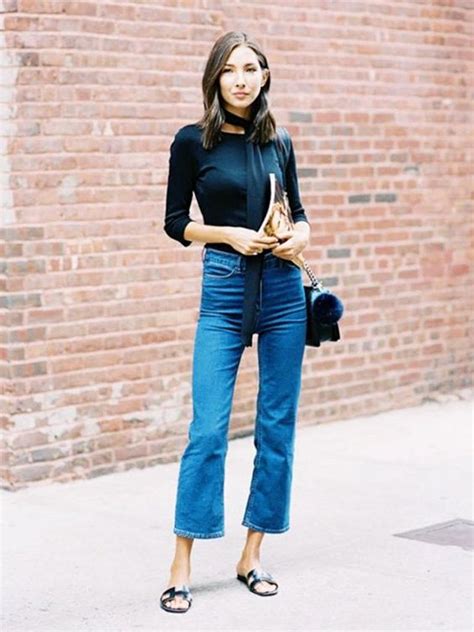 Suits
Like men, suits are perfect for women churchgoers as well. They can make perfect church outfits because of their tendency to cover most of your body. Plus, they look very decent and give you a classy look. If you are confused about what to wear to church, close your eyes and pick up a suit. It just works all the time. There are many suits available in the market. They come in different designs and colors. So you don't have to worry about your style statement. Wearing a suit means opening up the door to endless possibilities. The more you experiment with different prints and colors, the more your vista of style broadens. Sprinkle some simple accessories and you are ready to visit the church in style.
Maxi skirt outfits
This attire is similar to the maxi dress and makes a great church outfit. If you don't like maxi dresses or want to experiment with different tops, this is your best bet. Just like maxi dresses, maxi skirts are of good length. So naturally, they make decent church outfits. These outfits are great for your church visits as they look very modest. Maxi skirts are flowy. That means they tick the box of comfortability as well. Pair with a nice-looking top and you will look elegant.
Coats
Most people love to wear coats. They are very versatile and work in almost every environment. So why not make them your church outfits as well? Just like suits, they do not reveal much of your skin. Plus, they also make you look extremely classy. However, coats are generally warm. So you would not want them during the summertime. But if it is winter, go for it without any hesitation. We promise that you are not going to regret it.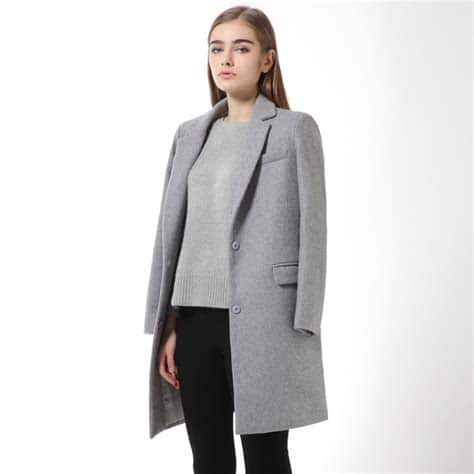 FAQ
What do you wear to a church?
Churches are places of worship for Christians. So when you're visiting a church, remember that you are not going to attend a party there. Whether you are a man or a woman, make sure your dress looks decent. You are free to wear anything you want; so long it doesn't cross the line of decency. As we mentioned earlier, different churches have their own different cultures and religious sentiments. Wearing revealing or indecent clothes can hurt those sentiments. Do a little research about the church you are going to attend. Learn about their culture and traditions. Before putting on any dress, make sure it matches the culture of that church. Any dress can become a church outfit if it is modest enough.
Where can I buy nice church clothes?
Church outfits are not some kind of special outfits. They are simply outfits that are decent enough for you to wear when you visit a church. Now let's face it. Nobody wants to wear boring church clothes. If you are among those who want to buy cute church outfits, you must look in the right places. There are many online clothing stores where you can buy fancy church clothes. If you are reluctant about buying clothes online, you can go offline too. Many stores in your locality might sell some nice clothes suitable for church. Pay them a visit and buy what you need.
Do churches have dress codes?
Yes, they do, but not all of them. Some churches are very strict about specific dress codes, while others are more relaxed. But one thing is common. They all adhere to some "church etiquettes". That means you can't just show up there wearing flip-flops or skinny jeans. They are very disrespectful toward the tradition and culture of the church. It is a place of worship. So wearing anything that is not modest is not appreciable. And if you are hesitant about what to wear to a specific church, wearing a suit is your safest bet. It works like a charm in almost every church out there.
How do you dress for an outfit?
Churches are holy places. They are places where people pray to God. So your outfit should reflect that as well. When dressing up for a church, keep it decent. But at the same time, make it elegant by choosing the right outfits. Find formal or casual clothes that look beautiful but are not revealing and wear them. For example, suits, jeans, maxi dresses, etc.
Conclusion
Now that you know what works best for church outfits, you can start experimenting with different clothes. No matter what you wear, make sure it is compatible with the religious sentiments of the church. Also, prevent yourself from anything that exposes your body too much. Remember that everything has a time and place. That is true in the case of church attire as well. In this article, we discussed various ways to look classy without defying the norms of the church. Utilize these tips to make your churchgoing experience more satisfying.