Enjoy Freedom and Convenience in Your Home
There are times when it becomes difficult to use the stairs. While the easiest solution is to avoid the areas in your home that needs stairs, it reduces the size of your living space and might make you feel helpless. At such times, installing a stair lift can make for a sound investment for your mobility and health. You can get a curved stairlift for maximum convenience.
Stair lifts are a type of mobility equipment that help an individual go up and down the stairs. They usually come equipped with a chair, but there are models that allow the users to stand and go up the stairs as well. The standing stair lifts are referred to as perch lifts.
Stair lifts are no longer the simple up/down linear affair. Today, there are curved stair lifts available to suit all kinds of staircases. They are the ideal solution for spiral staircases and staircases with landings. With these lifts, moving from one floor to another is never an inconvenience or impossibility. There are several other advantages of stair lifts.
1. Avoid accidents
Being carried up and down the stairs by another person is fraught with high risks; it can lead to trips and falls. Also, staircases inside homes are usually not meant for two people walking side by side. With a curved stair lift there are no such worries. The motorized mobility aid is safe to use. All you have to do is sit on the chair and secure yourself and go up and down the stairs.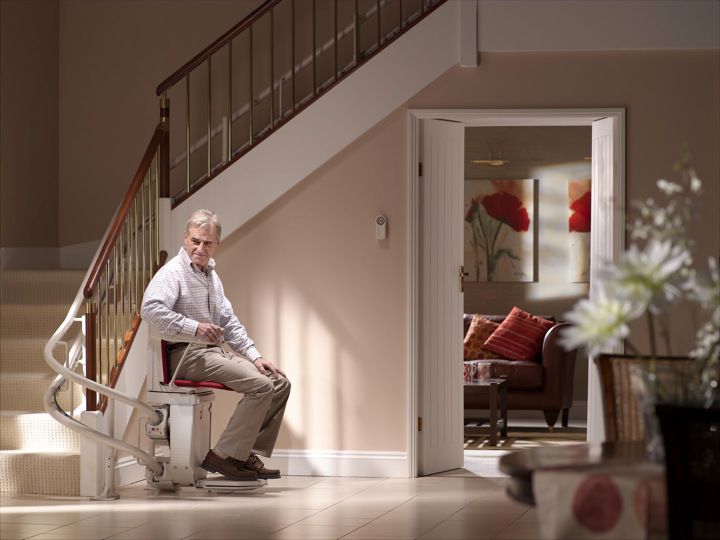 2. Feel independent
Mobility solutions should be easy and comfortable. Knowing that you can go up and down the stairs without requiring anyone to assist you will help you feel independent again. The seat and footrest is comfortable and offers a smooth ride. They usually have a soft start so that there are no jerks when the stair lift starts or stops. Also, there is no need to rearrange the house or move to another place to facilitate easy movement. You can be where you are and still access all parts of your house thanks to stair lifts.
3. Easy to operate
Modern curved stair lifts are reliable and can be easily managed with an easy-to-use joystick. The joystick is present on the armrest. There is one remote control handset too that is provided with the stair lift so that it can be called from either the bottom or top of the stairs to where you are.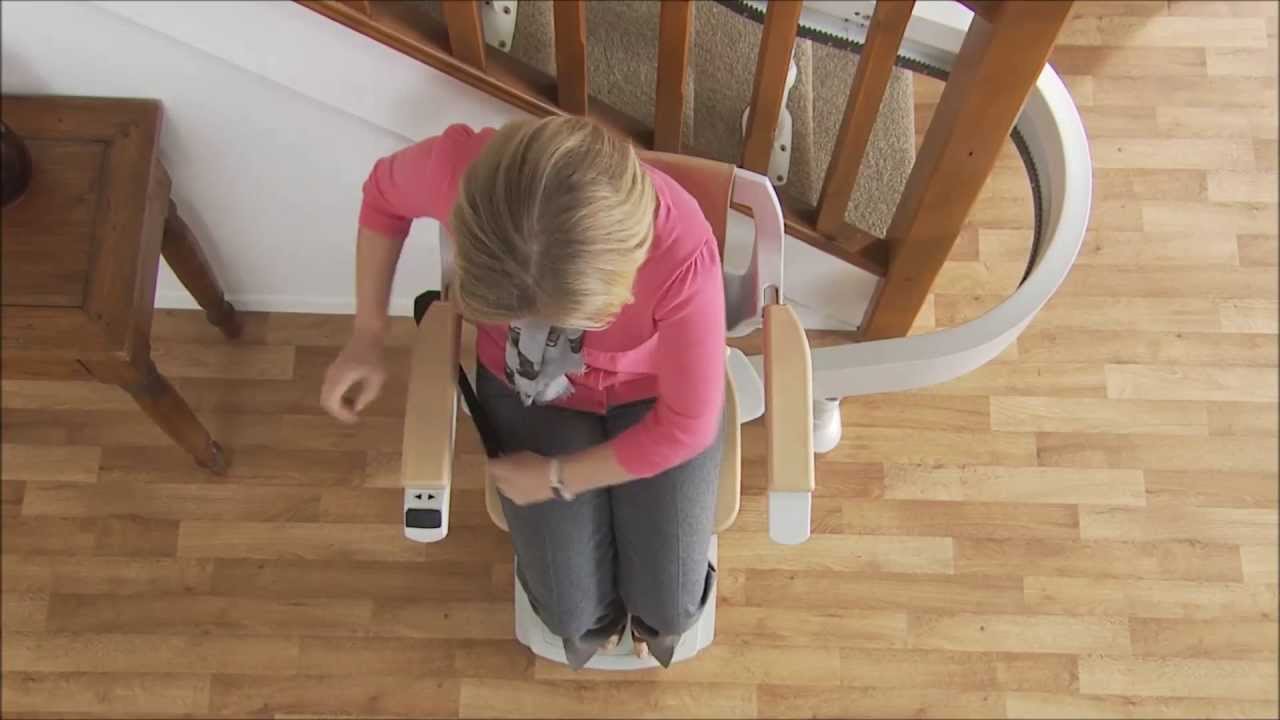 Stair lifts are available in a wide array of lengths to suit different kinds of staircases. When you plan to install one, a professional will visit your home and measure the length of your stairs and check the suitability of stair lift installation. Installing a curved stair lift is easy and convenient. You can get it installed within a day. With the right curved stair lift installed, you can look to greatly improved living quality.