Hair Pieces for Eccentric Fashionistas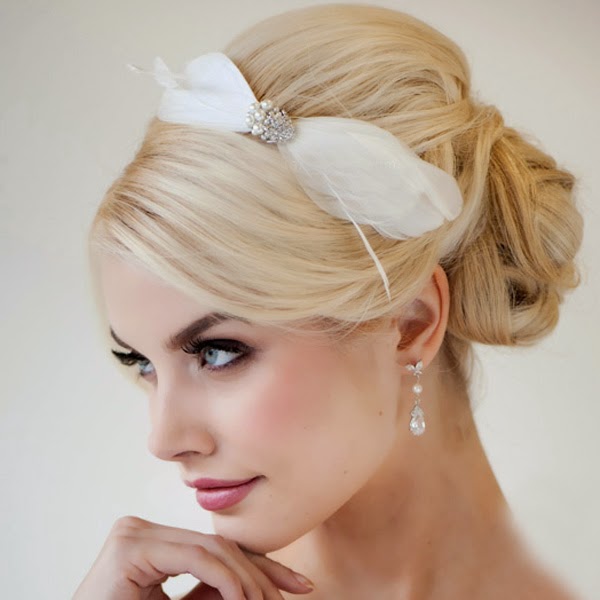 This season, it's all about the hair. So far, girls experimented with color, dying it in different shades, even mixing several shades, and there was also the ombre trend. However, as hair dye became an average deal in the hair scene, people began to understand that no amount of hues would make you truly stand out in this brightly colored world of dip dye and streaks. Heavy fashion artillery was pulled from the back of the fashion closet, and interesting and rather eccentric hair accessories gained spotlight. If you too want to be unique and noticed this spring, here are a couple of ideas you can string on your tresses:
Jewels of India 
This trend comes from the East, where women wear traditional facial jewelry in special occasions. In India, the Bindi has a religious connotation. A small dot on the forehead, right between the eyebrows originally signified concealed wisdom. However, in modern times, there is more than a Bindi happening on both Indian and westerner women. Necklace-like draped jeweled chains are placed upon the head to achieve a romantic boho look, with a little bit of mysticism on the side. To some it might seem too much, but to others, you can never have too many jewels.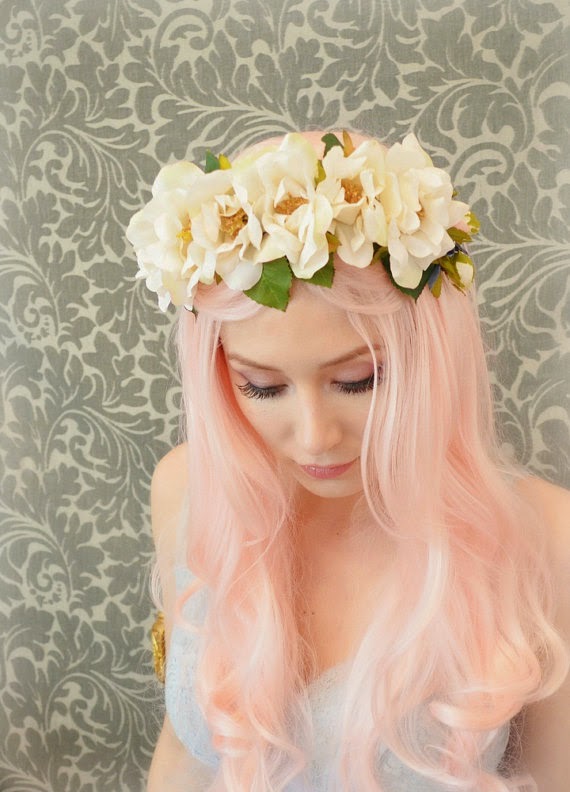 Celebrate the Spring 
April is here, and so are the first spring festivals, where one particular type of hairpiece became particularly popular. Floral hairpieces can be seen on every beautiful girl attending festivals all over the world. It is part of the '70s look that recently made a fashion comeback. Girls look amazing with these floral arrangements woven in their hair that now you can see them as a part of their everyday look. They are feminine and soft, and often in pale whimsical colors. Flower crowns are meant to go with girly outfits, and there are a lot of flowers around today. April is also the season of women's holidays, and at this particular period, you can easily find beautiful traditional mother's day flowers, out of which you can weave the perfect flower crown. These flowers are most often roses in different colors, but also daisies and tulips. Some girls even take one big yellow sunflower, and wear it with a light white dress, while dancing to the sound of electronic music on some of the greatest world festivals.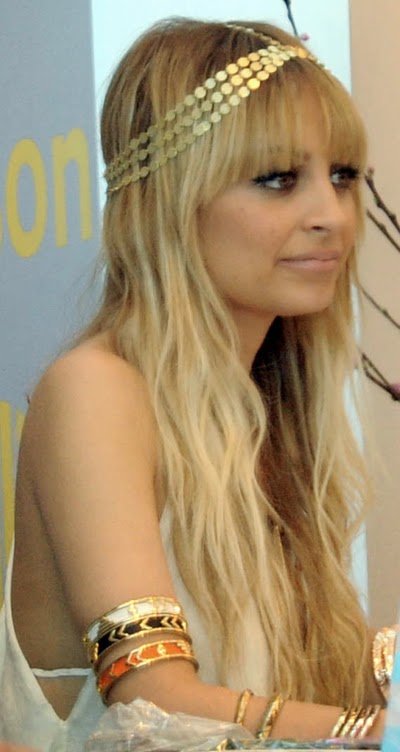 Birds of a Feather 
In 2008, Carrie Bradshaw showed up at her wedding in a magnificent Vivien Westwood wedding dress, but what also caught our attention was the most unconventional hairpiece made up of big green feathers symbolizing a bird. With it, this style icon managed to set a new trend, and made every girl fall in love with hair pieces, bands, and clips decorated with feathers. The trend lasts to this day, and though feathered hairpieces are still quite a rare sight during the daytime, at nighttime, the tables change. Galas and galleries, any place you go to that requires some dressing up, you can guarantee that you will spot at least one feathery crown. 'The bigger the better' is the rule, and do not worry, they attract the right kind of attention.
The point is not to be scared to experiment. If you are ready to have all eyes on you and your hairstyle, then you should go all in. Whether you see yourself wearing feathers or flowers, it does not matter, as long as you wear them with confidence, your head held high, and a bright smile on your face.