Halloween: Spook for Cheap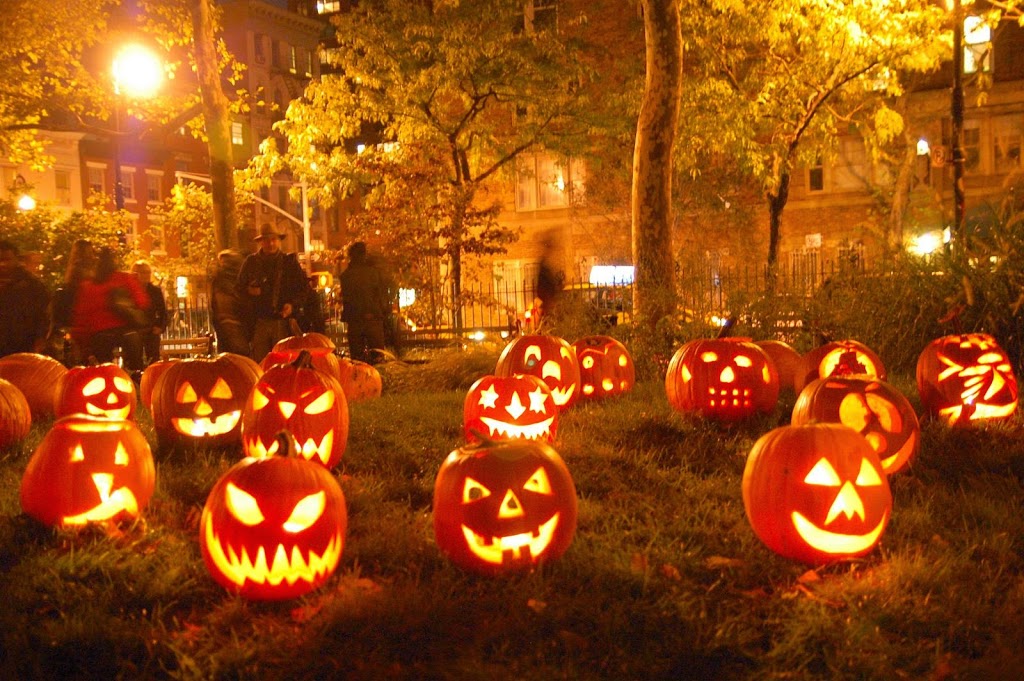 Although many people like to spend a lot of money during Halloween for buying decorations, there isn't exactly a need to. So if you want to save up on your Halloween budget then you have come to the right place. There are several ways to make cheap and innovativedecorations for Halloween. These decorations look really great and are also really fun to create! Mentioned below is a list of crafty and cheap methods to make Halloween decorations.
Glitter Pumpkins Decorating pumpkins with glitter and spray paint is a very easy and whimsical decoration for Halloween. The process to do this is: First, spray paint your pumpkin with gold color and then liberally sprinkle glitter on the pumpkin while before the paint dries up. When your pumpkin dries, it will look as if it is out straight from a fairytale!
Leaf ArrangementsArranging clippings of tree branches in vases is a very creative and easy way to decorate for Halloween. Just arrange branches, which are still leafy, in a tall vase. It looks really impressive and is absolutely free of cost!
Paper Bag Luminaries Paper Bag Luminaries can 'illuminate' anyHalloween party and even compliments the trick or treat experience. All you need is paper bags, scissors, candles, and some Halloween special templates that you can easily get online. Just trace the template on a paper bag and then cut along the design. You can also freestyle your own Halloween design or something spooky directly on the paper bag. Then, using a rock, weigh down the luminary and place a votive candle inside it, and your luminary is done. It looks amazing in the dark is also a great activity to engage the kids in.
Canning Jar CandlesCanning jars can be also made into really cool candle holders, if you feel that making paper bag luminaries is too time consuming and isn't your thing. All you need to do is, get some (or a lot of) canning jars at the local store along with some ribbons in orange and black. Then, place the votive candles inside the jars and tie the ribbons around it. You can even paint Halloween designs and spooky faces on the jars.
Festive Tablecloth Looking for ways to spruce up your table for your Halloween party? Well, look no further than a festive tablecloth. Now don't go and buy this tablecloth, instead visit a fabric store and choose a fabric that is tough and that which doesn't get damaged easily. Then decorate it as you wish. For example, buy an orange fabric and enhance it with some black lace or vice versa. Or you can buy a white color fabric and decorate it with both orange and black laces, motifs or even paint.
For me, one of the best parts about Halloween is decorating for the holiday. Not only can you be as creative and innovative as you want, but you actually don't have to cough up loads up money for it. The various ideas mentioned here is really inexpensive and looks amazing. So just try them out and have fun doing it.