Herbal Skin Care Tips for Glowing Skin
Glowing skin is a major concern for women in general. They try different cosmetic products available in the market in order to get a beautiful and glowing skin. They do not realize the fact that glowing skin comes with a healthy skin. Your skin should receive nutrients from within the body. Applying lotions and creams externally cannot nourish the skin from inside. These treatments only provide temporary results. However, cosmetics that are chemically synthesized cause certain side effects when they are used on a long term. In this review, we will be discussing about few natural herbs that can work wonders for your skin. These are simple homemade remedies and that are inexpensive and effective.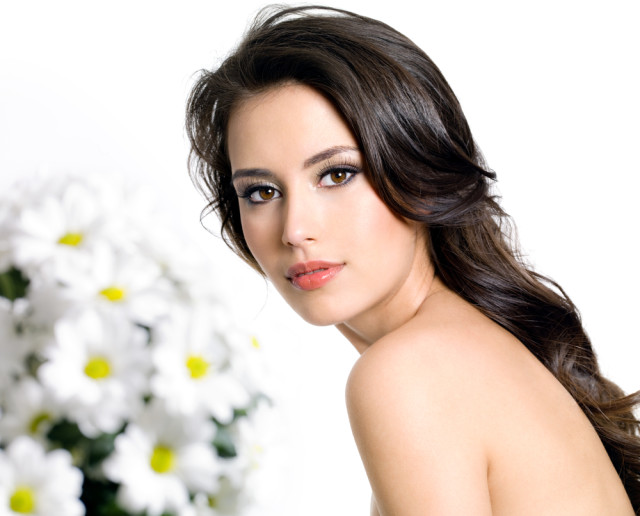 Milk And Lime Juice
Mix raw milk with lime juice and add a bit of salt. Apply this mixture on your face. This would open up the pores in your skin and cleanse out all the debris.
Cucumber Juice
Mix cucumber juice with rose water and glycerin. Apply it on your skin for 15 minutes and then rinse off. This mixture protects your skin from sun damage.
Turmeric
Mix a bit of turmeric with sandalwood powder. Blend this mixture using milk. Apply this paste on your skin and let it remain for 5 minutes. This would make your skin appear bright and fresh.
Honey
Mix some honey with cream and apply on your face. This would make your skin moist, soft and bright.
Grapes
Grapes are highly beneficial for your skin. You can directly scrub your skin using grapes or you can create a juice out of them and apply it on your skin. This will make your skin soft and bright.
Yogurt And Apricots
Apply a paste of yogurt and apricots to get a fresh-looking skin. If your skin is dry then add a little honey to this mixture.
Are you concerned about your dry and lifeless skin? Are you looking for a natural remedy that can make your skin glow with life? If you are ready to try some home remedies, follow some of the aforementioned remedies. These natural remedies are effective and safe. If you follow these tips on a consistent basis you can get a healthy skin that glows. These natural herbs can also help you to get rid of wrinkles and aging signs.