QUIRKY WAYS OF HANGING BATHROOM TOWELS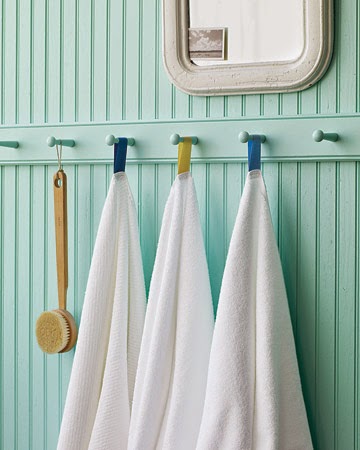 Bathroom towels are an integral part and necessity of every bathroom. But, there are times when they can make the bathroom appear messy and unorganized. Here are some easy and affordable ways that you can opt and do yourself in no time and create a beautiful ambience in your bathroom.
BE A NATURE LOVER – While I was thinking of ways of hanging the bathroom towel, I happened to think about imbibing natural elements in my bathroom. A wooden piece of tree branch can work as a great towel holder that is absolutely free of cost and adds a rural touch to your bathroom setting. Just attach it to the wall with two hooks/nails, and you'll be good to go!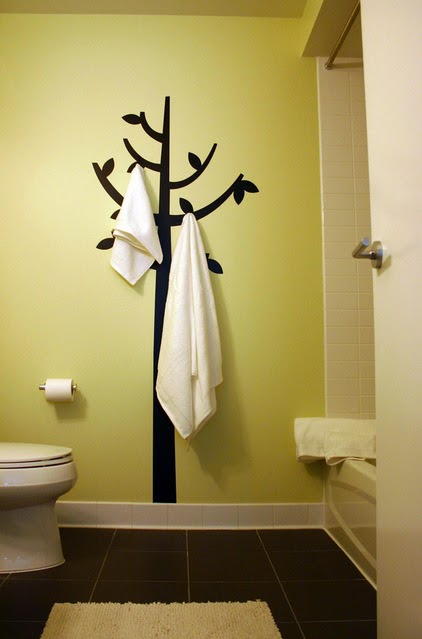 UP THAT LADDER– Now, it might be very typical to use a rack or bar to hold your towels. I just came across this idea of using a ladder made of bamboo or wood that can withstand moisture and humidity. It's usually recommended for bathrooms with high ceilings. You can stack your towels beautifully and also keep other essentials. It has multifold benefits
PACK THAT OLD SUITCASE AND TAKE IT INSIDE – I came across this very old and tarnished suitcase that I couldn't take anywhere while travelling. So, I decided to do something with it and put it to use. If your bathroom is not that spacious, this is one of the best ways. So, you recreate a new shelf as a hidden storage and the top surface acts as a perfect place to store towels!
DOOR KNOBS – Now, this might sound a little weird at first, but old door knobs can work as amazing towel holders. You can find them inside your house and repurpose them into towel hangers. Just fit them to your bathroom walls and hang your towels. They give the walls a unique look like doors.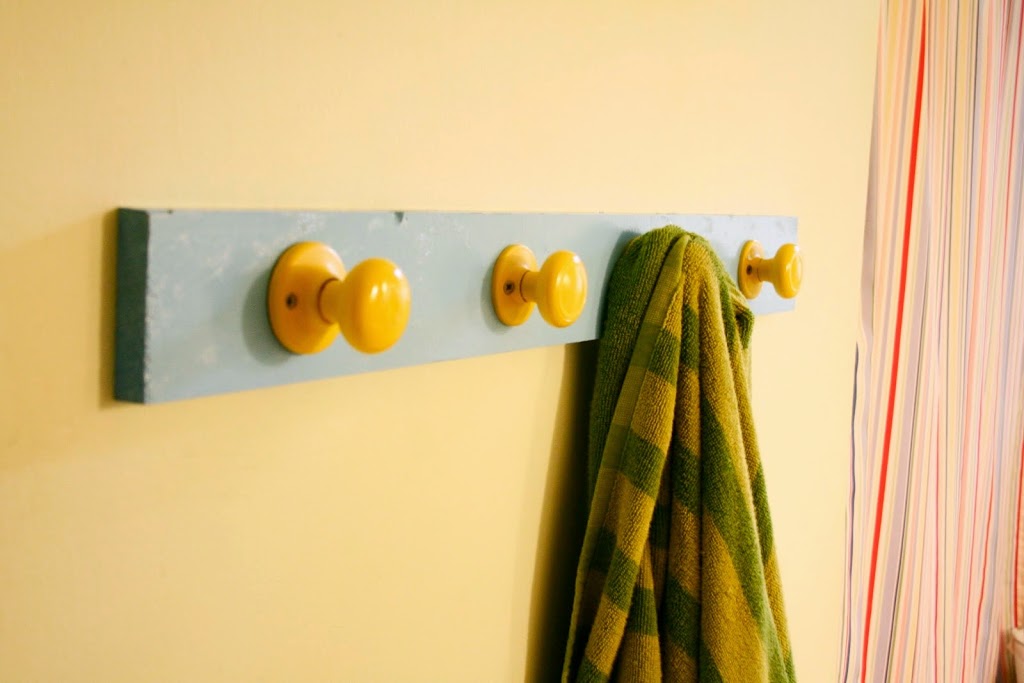 CREATE A PRIMITIVE, HOMESPUN LOOK – I made a towel rack all by myself with four small sections. Then just nail and fasten the wood to the wall. A great way to roll up towels and store them in a compact way with a rustic look!
MULTI-FUNCTIONAL HEADBOARD – So my friend passed onto me an old headboard. At first, I was clueless as to what to do with this. I thought it would only add up to the junk at my place. I was reluctant enough. I had no idea that there are several things that you can do with a headboard. So, I thought of transforming it into a towel hanger/ coat hanger. All you have to do is cut off the legs using a saw (your carpenter will do it for you), rub the headboard with sand board, paint the board with spray- paint or anything to customize it, and add hardware like some door-knobs or big hooks to hang your towels!
So, next time onwards, don't be boring and monotonous. Create such an ambience that you will be willing to take bath more often! LOL!