Everything You Need to Know About Snapbox
Pictures are proof of the memories we create in our life. It is very important to carefully preserve as well as display the right ones. Photographs featuring moments of life takes you back down the memory lane. Snapbox is the one-stop solution to all your printing photograph queries.
Printing a picture
You may think, in this digital world, who will even think of printing photographs, right? You are quite wrong here. Printing pictures are still special to many. Even though printing pictures have become a passe, printing the pictures that are special is still very common practice. The printing technique has also developed in course of time.
About Snapbox
Snapbox has been giving physical form to human memories for 30 years now. They have gained popularity for their spontaneous service and quality products. Now that everything has become digital, you can get your pictures printed in just a click. Snapbox has quality products in an affordable range. IT has everything under the same roof. That's how Snapbox stands out from all its competitors.
Snapbox special prints
With the development of printing techniques, you have options to choose from. Snapbox is one such website with a variety of options. Printing is not that easy you see! You need to know about the options that you have in store.
Snapbox has about four to five options for how you want the print to be. The options that are available to you from Snapbox are – metallic print, acrylic print, canvas print, matte print, lustre photo print. All of these will be described below. However, you need to match your aesthetics and vision and choose the perfect one for your need.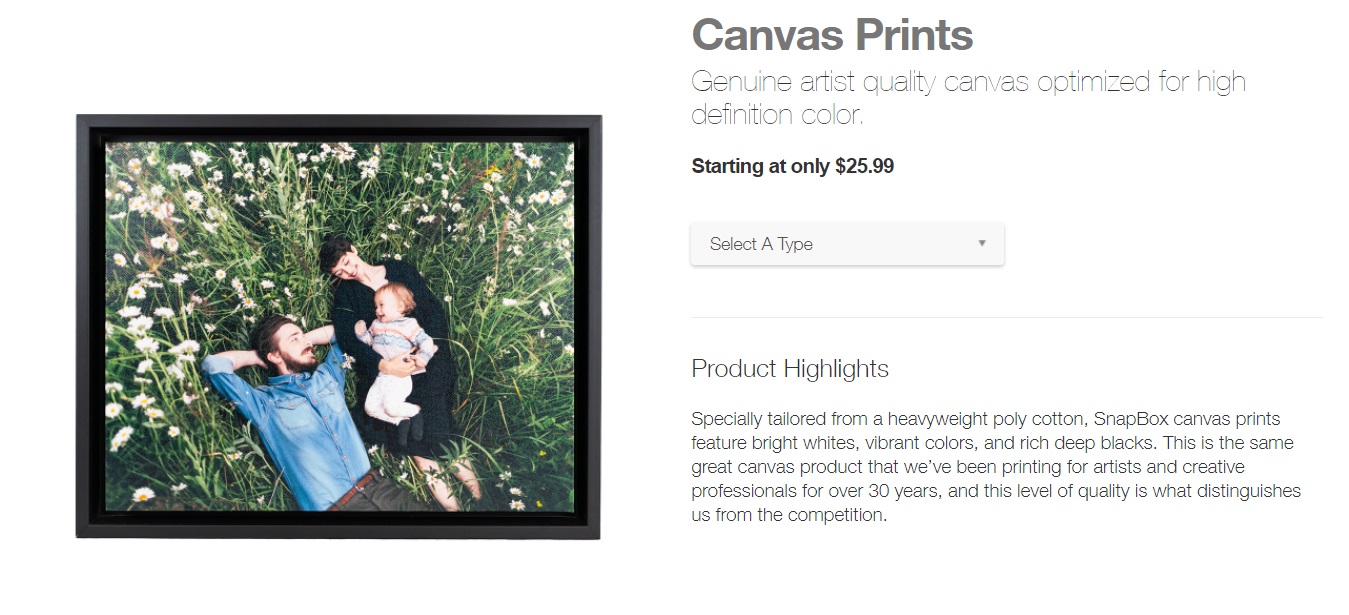 Snapbox Canvas prints
These large canvases are picture color optimized. They are a proper artist quality canvas. These are specially made of heavyweight poly cotton. Snapbox has been using the same canvas to print for professionals and artists. The quality of the final product is top-notch. Defines blacks, and vibrant colors and soothing white make the huge sized picture look real and up-close.
Starting price – $25.99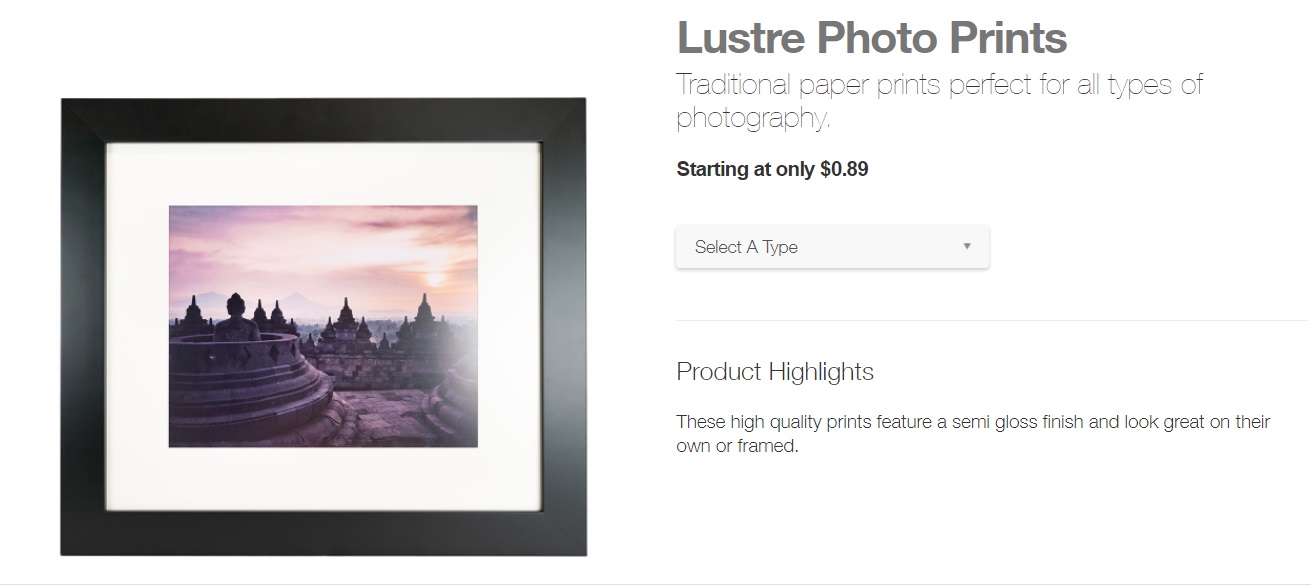 Snapbox lustre photo prints
The Lustre photos are semi-glossy by the look of it. They are made of Satin SUV and are just 8-millimeter thick. The framing that comes with it is made of real wood. Though optional and chargeable, the wooded photo frames and the semi-glossy look of the prints complement each other.
Starting price – $0.89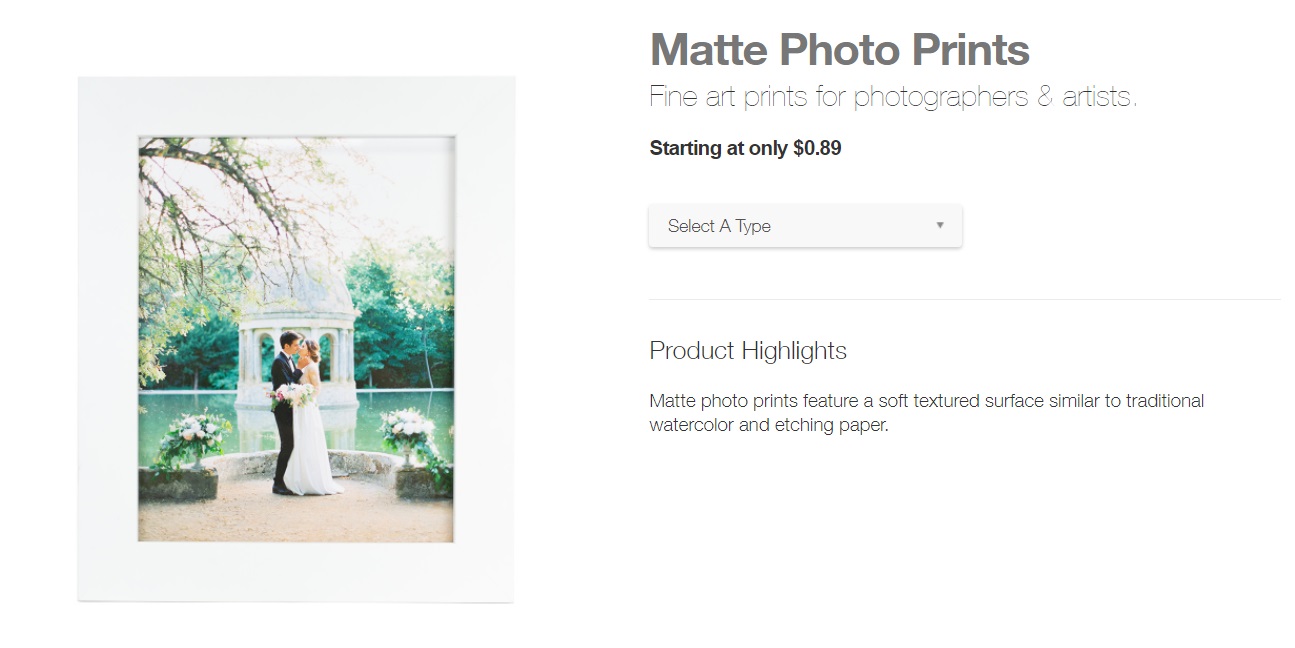 Snapbox matte photo prints
Want to get the feel of traditional watercolor and etching paper. The matte photo prints have a soft textured surface, which gives the traditional watercolor look. It is printed on 310 GSM paper. The wooded frames are also available with this print. Snapbox provides its customer with the best quality prints. If you are a fan of matte pictures, here is what you must try!
Starting price – $0.89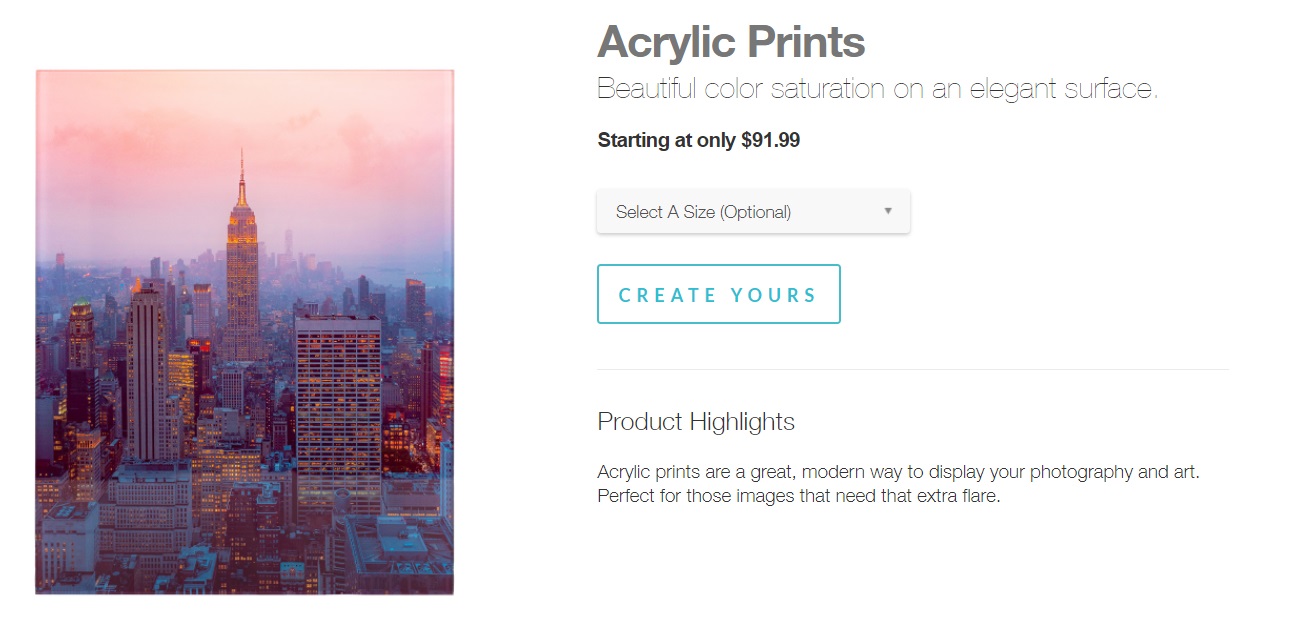 Snapbox acrylic prints
If you are a fan of modern prints and stylish look, try the acrylic print from Snapbox. It will be a treat to eyes if you display your favorite photograph or a piece of art. It is obvious by the name that it is printed on acrylic. It is printed with latex inks as it pops out the vibrant colors.
Starting price – $91.99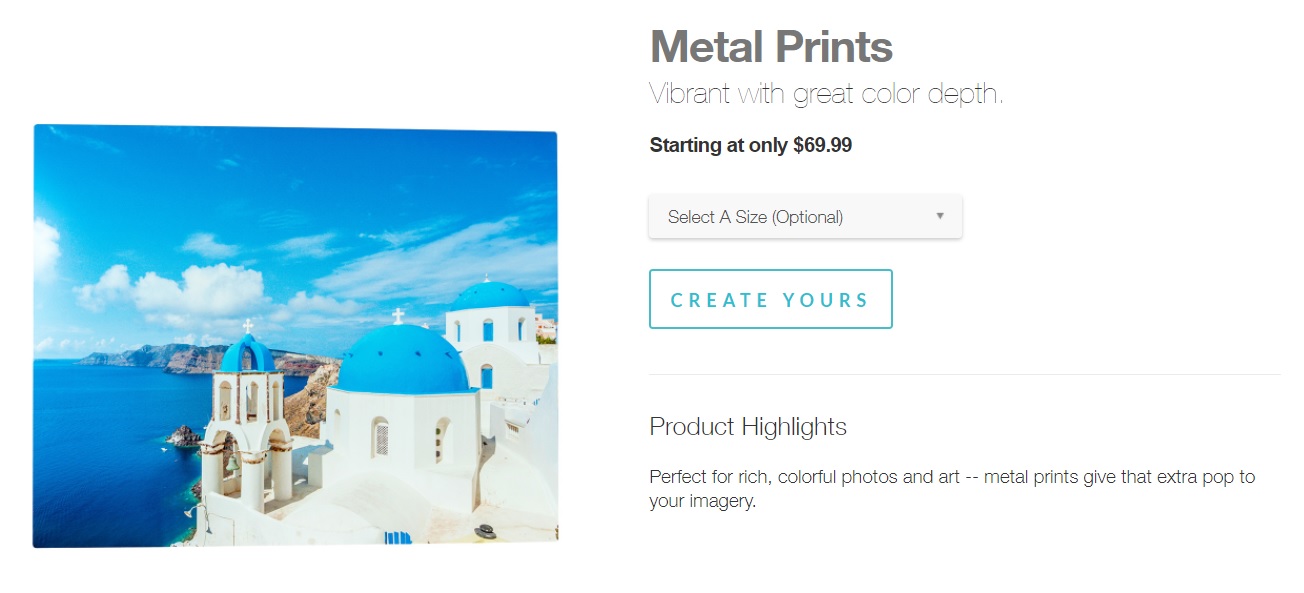 Snapbox metal prints
Snapbox's most special feature is its metal prints. It is best for colorfully rich pictures or art. If you want an extra pop for your pictures, go for the metal prints. You will not regret sure. It is printed on white coated Aluminium. This results in a shiny yet composed look. Here also they print it with latex ink giving extra power to vibrant colors of the picture.
Starting price – $ 69.99
Why Choose Snapbox?
Snapbox has been one of the pioneers in the printing business. They have revolutionized the printing culture with relevant techniques and quality products. Here are the reasons why Snapbox becomes an obvious choice.
Pocket Friendly
This is enough for a reason to go for Snapbox! They provide quality products in an affordable price range. This means, giving a physical form to your memorable days is that worrying for the pocket.
Quality Product
Every product of Snapbox goes through a thorough quality check on different levels. They have an amazing customer base with about 50-60% repeat. That is quite a good number! The reviews that have always given quality control a big thumbs up.
Variety of products
Snapbox has the photo printing solution and queries answered under a single roof. It has a variety of options to choose from. You can also customize the product that you want. Different types of printing are also available here.
So, what are you waiting for? Start relieving your memorable days of your lives with Snapbox printed photos.