Tips for Hair Style – Men
Men's grooming has definitely reached new levels. More and more men have been breaking out from the crowd with their own personal style. Men have been experimenting with new haircuts, products and even learning to style their hair different ways. Men's short hairstyles are no exception to this trend. Here are some ideas to get your own personal style started!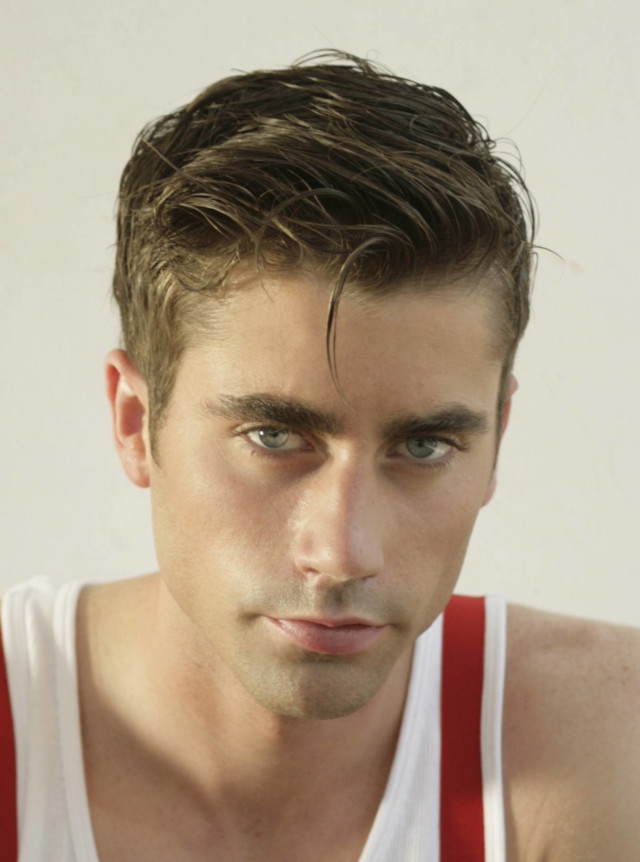 Style 1:
Step 1. After you get out of the shower, vigorously dry your hair with a towel to almost lightly damp.
Step 2.Take a healthy amount of firm hold gel and apply all the way through roots to ends. This will give you the hold and texture you want with wavy hair like the model in image.
Step 3. Use your fingers as a brush and push back to create desired hair movement.

Step 4. Let the hair dry completely while you get ready for your day. Just before you leave the house use a dime size of hair wax for shine and malleability. This will allow you to brush your hair back into place with your hands all day long.
Style 2:
Step 1. Start with taking a little firm hold gel for men, about a nickel size worth, and apply it on almost dry hair out of the shower. This will give you the texture and control you need to enhance the texture in the hair cut.
Step 2. Then blow-dry your hair with your hands to achieve style.
Step 3. After your hair has been put in place, use about a dime size of air wax for shine and pliability so that you can keep reshaping the hair with your hands all day.
Style 3:
Step 1.Shampoo with Body Up and condition.
Step 2. Place a dollop of Work Hard power paste in your hands, its non sticky texture emulsifies and spreads easily.
Step 3. Apply product on either dry or damp hair evenly.
Step 4. Comb the sides and back going over with your hands to get a bit of undone texture.
Step 5. Work the top with your fingers to get separation and a modern matt finish with strong moldable texture and ultimate control.