Top Online Flower Deliveries in London Competing Freddie's Flowers
If you want to make someone happy, get a bouquet. This is an age-old tradition that has been running in our society. Flowers have the record of lifting the mood as nothing can ever do.
The colors, at times the fragrance does all the wonder. For the Londoners, Freddie's Flowers is a popular and trustworthy place to get the best flower bouquets in the city. Why stick to a single traditional flower shop, when you can get many other options on the internet.
Why go for online florists?
The Internet has come as a boon to many. For small industries, their internet presence has made quite a huge difference in their business. Especially after the COVID 19 times, most of the business has gone online. The number of flowers delivered in the UK has also grown rapidly with the internet. There are many reasons why online flower delivery in London has grown so much.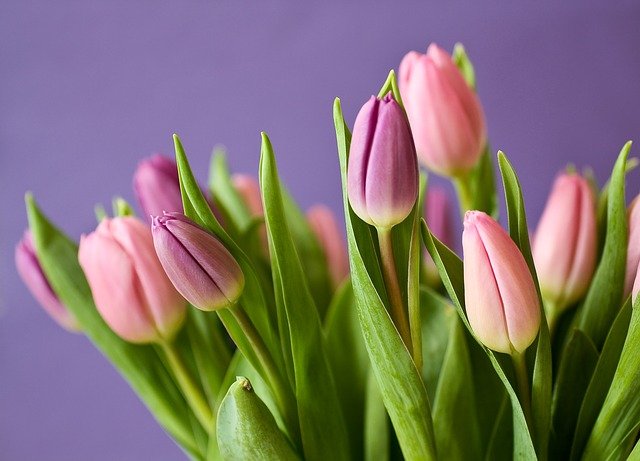 1. It is easy and hassle-free. Flowers delivered to your loved ones in just a click.
2. Most of the places sell fresh flowers, so the quality is also maintained over here.
3. Thanks to COVID 19, social distancing has become new normal. Opting for an online florist will minimize your physical contact.
4. The online flower delivery in London has a good catalog to choose from
Best shops for online flower delivery in London
Though Freddie's Flowers have ruled the flower delivery in London, it is not the only one. There are many like Freddie's Flowers, who have been creating artistic and aesthetic flower bouquets. Here are some online florists you must check out.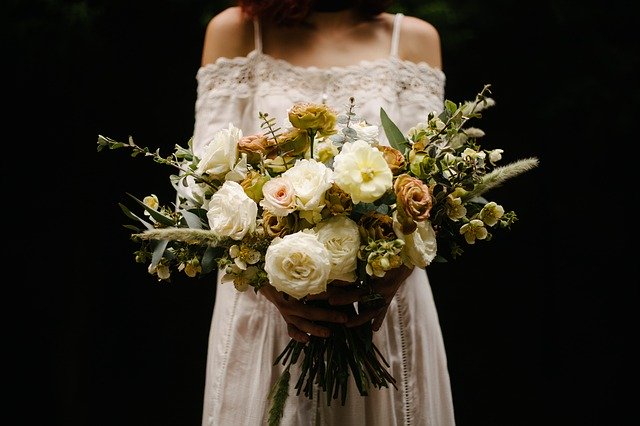 Flowerbx
Flowerbx is for the most aesthetically sound flower delivery in London. If you cannot get over Freddies Flowers' aesthetic, check out Flowerbx. The founder is an ex-employee of Tom Ford. She has been working independently for a quite long time now. They have the classic single-variety bunches. It will be difficult for you to get such well-decorated fresh flowers.
Website: https://www.flowerbx.com/
Floom
Floom has changed the online florist activities quite efficiently. Thanks to floom, many local florists are connected to the users now. It allows for a bigger delivery area. Sitting on your living room couch, you can order from any local florist across the city. Moreover, they have same-day delivery. So the fear of last-minute gifting is taken care of.
Floom – https://www.floom.com/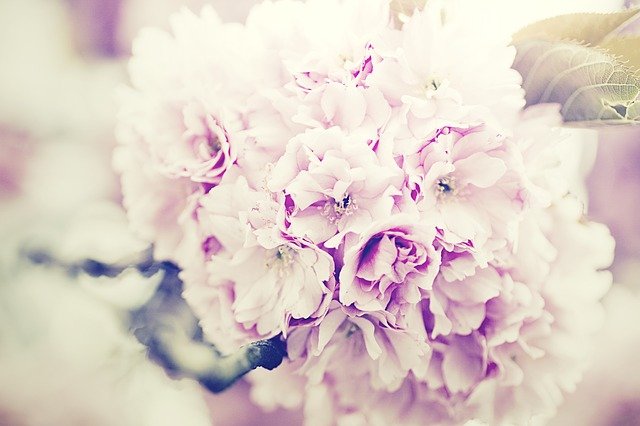 The Flower Station
The Flower Station has played a major role in saving relationships. Why you wish to ask? For their same-day delivery service for all seven days of the week. Fresh flowers in the UK has never been so within the reach. The flower station offers service for seven days throughout the days, they offer same-day delivery if ordered before 6 PM.
Website: https://www.flowerstation.co.uk/
Appleyard Flowers
The most niche and classy flower delivery in London, Appleyard Flowers is known for its fashionable look. They only use seasonal blooms to prepare their bouquet. Quite evidently, they have the best and the most unique bouquets. They offer fresh flowers in the UK. The get the flowers as fresh as possible, so the bouquets last for a longer time.
Website: https://www.appleyardflowers.com/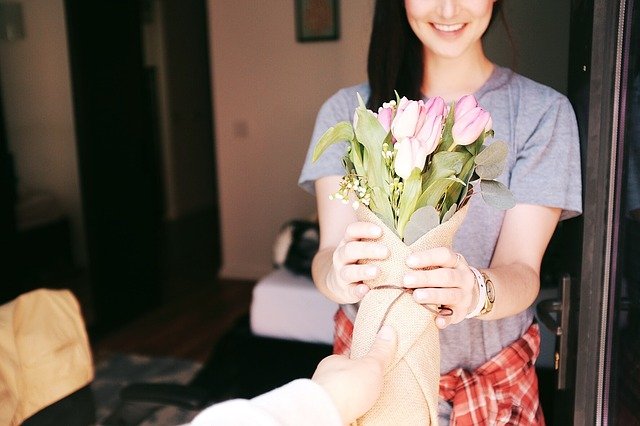 Pulbrook and Gould
Enter into the world of fairytale, that is when you know you have landed on Pulbrook and Gould. It has been established long back in 1956. They have a wide collection of flower bouquets and planters to choose from. From orchids to rose to tulips, all kinds of flowers are available here. They are the real professionals in flower delivery in London.
Website: https://pulbrookandgould.co.uk/
Rebel Rebel
This is one website that has bouquets named after songs and bands. The bouquets are named such as, 'Ain't got no, I got life', 'Whitey on the moon'. It is quirky and quite interesting. Order before 4 PM to get the next day's delivery.
Website: https://www.rebelrebel.co.uk/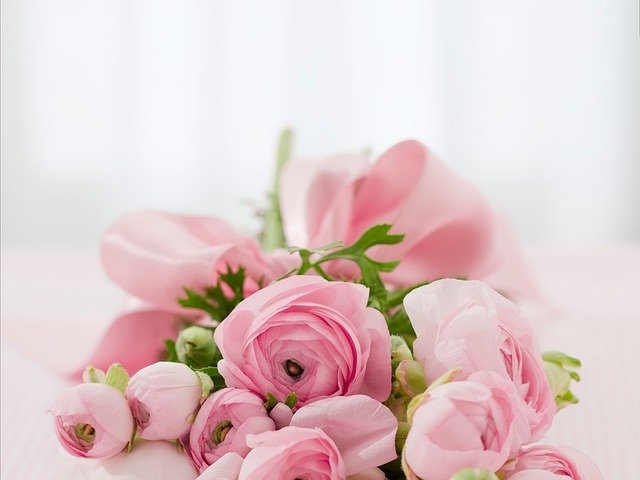 Grace and Thorne
Grace and Thorne started as a small studio near Kingsland Road. Now they have grown quite big. They are one of the leading flower deliveries in London. They offer overnight delivery all across the United Kingdom. They offer same-day flower delivery in London. The bouquets are inspired by art and literature, giving an inspiring look.
Website: https://graceandthorn.com/
That Flower Shop
That Flower Shop has a unique and limited collection of bouquets to choose from. Each of the bouquets available online is named after some romantic movies. Apart from the fancy names, their bouquets are also unique. They have a small shop outside The Ace Hotel. You might as well check them out some time while passing by.
Website: https://thatflowershop.co.uk/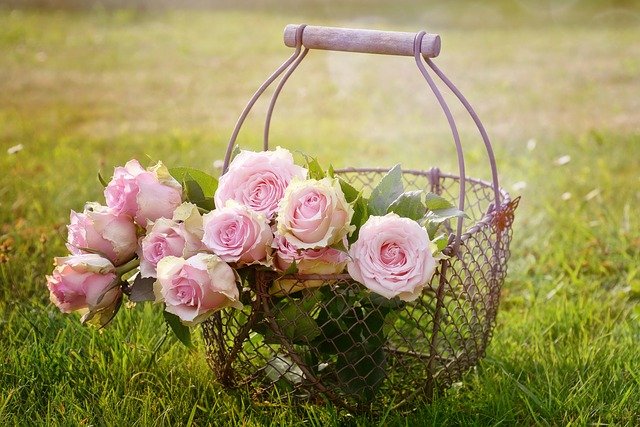 Petalon
The most eco-friendly flower delivery in London will be available here. Every Monday they come up with the week's bouquet design. You can pick anyone to be delivered anywhere in London. They are wrapped in hessian and are hand-tied. They do not have a same-day delivery service. However, they deliver on bicycles. Which is not just green but also looks damn pretty.
Website: www.petalon.co.uk
Freddie's Flowers
Last but not the least, Freddie's Flowers. The brand has become quite popular in flower delivery in London. They deliver all around the United Kingdome. They deliver fresh flowers. The owner has grown up with florists. So, he has definite knowledge of flowers and their care. Freddie's flowers have never delivered pale bouquets. They are always fresh and healthy. There is a reason why Freddie's Flowers is still the top pick for the Londoners. They maintain the quality of every flower.
Website: https://www.freddiesflowers.com/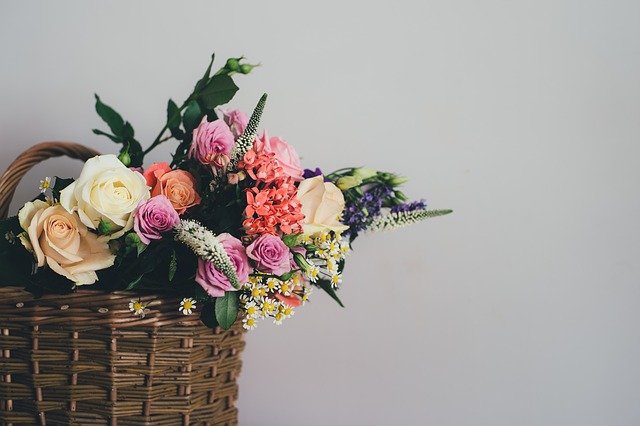 Flower delivery is a delicate work to do. The delivery is not like any other random goods and product delivery. Most of the deliveries have an emotional attachment. Moreover, taking care of flowers is also an important task to do. Like Freddies Flowers, most of the florists are involved in this field for quite some time now.
It is not just a few flowers in a box, it is filled with hope, love, and care. So, pick the online shop that connects with your emotions and feelings. The best bouquet for your loved ones is just a click away.