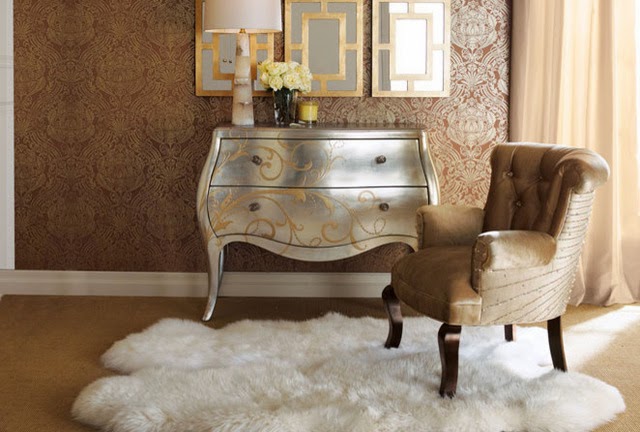 When one has old, tarnished, drab or shabby furniture, it can really be a hard task to glam it up and bring back the lustre. Not all furniture we find is attractive and sits pretty in our house. It might be picked up from an online site or passed on from forefathers. One can always customize their furniture and give a make-over to your old baby. There are so many different ways to revamp your furniture. Change the hardware, do something as simple as adding a sheet of glass to the top of table, spray-paint furniture. It may seem restricted but there are myriad possibilities. Here are six quick and easy tips.
Blank Canvas Imagination is the key. Try to look at every little piece of furniture as a blank canvas, because it might just turn into something awesome and innovative! So, you're looking at the coffee table that you ordered online. You are bored of using it as a coffee table. It has been used as a coffee table for quite some time now and it doesn't mean it must be used as a coffee table. It can easily be converted into a snug and cozy ottoman.
Spray Paint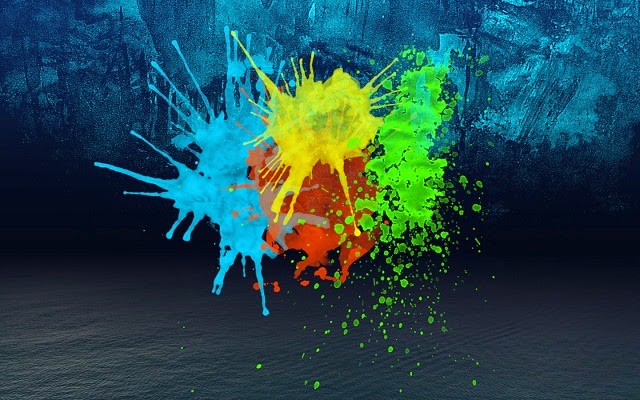 When you have cheap furniture at home, make spray-paint your best friend. It's affordable, and can instantly change the look of any furniture. Spray-painting is so addicting that one can transform their house- boards, walls, cupboards. It easily becomes one of our favorites when it comes to giving a piece of furniture a new look. It's cool, funky and quick.
Modify the Hardware Another trick to make your furniture look new is to change the hardware. There are infinite possibilities when one changes the hardware stitched out of old dressers and furniture, and one might just find the perfect way to change the entire look of their house. This makes the furniture tailor-made.

Mirrors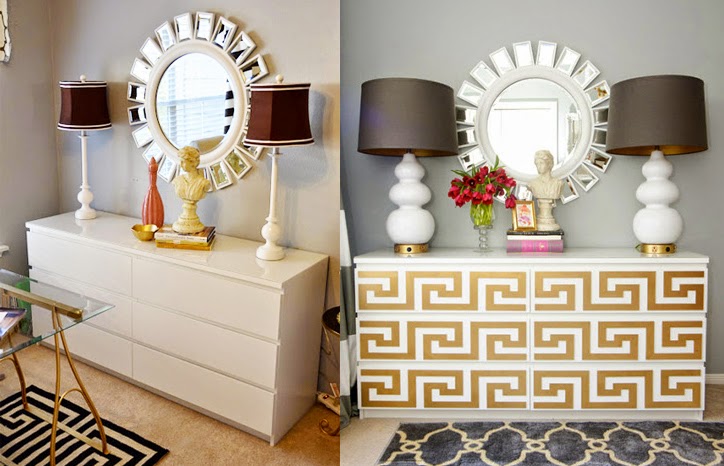 Mirrors come to rescue to any space that one wants to glam up instantly. They add instant glam to nearly any piece of dull and drab furniture in your home. If you're not keen on drastically changing the look of any furniture, but add something extra- dont just look beyond mirroring! You can steal a glance at the beautiful you anytime, anywhere too!
Internet Comes to Rescue Suppose, it was an instinctive decision to buy a piece of Ikea furniture that you are just done with. And you have no idea as to what do with it anymore. Worry not! Internet sites are here. Search Pinterest and Google for Ikea hacks for your particular furniture piece. In fact, you will be flabbergasted by the amount of unique ideas you'll find when you search for the name of your piece followed by "Ikea hack."
Metallic Experiments Bringing metallic accents into your home is the ideal and instant way to glam up your house. Simply re-vamp your old furniture with a dash of metallic spray-paint or add a few metallic accent pieces to any piece. Silver and gold become your best friends when you are looking for that attractive piece of furniture. Old gets really transformed to gold. So, have a great time and enjoy changing those drab furniture into chic pieces in minutes and have people ask you where from you got them!!